Can you feel it? There is an evolution going on in Network Marketing.
It's exciting and we are happy to be helping it along.
Tonight: Red Hot and Brand New Social Media Recruiting Strategy
A friend of mine showed me how he quickly recruited five people from a newer social media platform called Snapchat and when he showed me how he did it, I knew it needed to be taught to my audience. On Monday night at 9pm eastern join me and Cesar Rodriguez as he shares with you exactly how to use this new platform not just to look cool but actually how to recruit from it – Click Here to Register
What is This Evolution of Network Marketing?
The evolution of network marketing begins with education. If you were a small business owner in ANY profession, plumbing, chiropractor, cabinet maker, etc, one of the first things you would do is learn marketing to start getting people to come to you or your place of business.
For decades this practice has been discouraged in the network marketing space, why?
Quite frankly because either the company or upline don't believe you are smart enough to learn marketing and out of that fear have pushed the prospecting only agenda. Just to explain the difference, prospecting is where you are reaching out to others and marketing is where others are reaching out to you.
I prospected like crazy while I worked on my marketing but dreamed of a day where I would NOT have to buy leads or cold prospect anyone and instead would just work with those who reached out to me. At the time it seemed like a million years away but it was a reality much faster than I thought it would be.
It can be for you too.
The below video dives deeper on what I am talking about but for now here are some suggestions for you:
Prospecting is by no way bad. IF you want to climb to the top of your network marketing company there is one rule and that is to get eyeballs on your presentation. You can get eyeballs on your presentation by marketing or prospecting. If your marketing isn't generating leads yet, you better keep prospecting if you want to get results.
It is much better to be on the phone with someone who wanted to talk to you versus someone that keeps asking you "who is this again"? Marketing isn't learned overnight but it is worth it.
When you start the journey of marketing know that it isn't overnight so don't stop any activity that was working for you, including prospecting. This is dangerous for many as generating leads is certainly cooler than cold prospecting but it does take a business mindset and some time to get to work.
Enjoy this video on the topic and feel free to comment if you agree or got value!
Feel free to share if you are proud to be building your brand or learning marketing, by the way, if you learn marketing you can easily excel no matter what company you are in or where you go.
Did This Help You? If so, I would greatly appreciate it if you commented below and shared on Facebook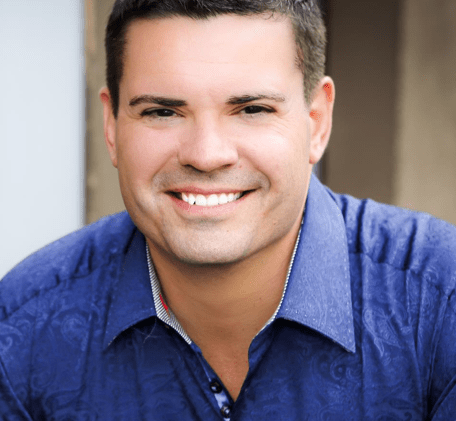 Ray Higdon's Network Marketing Blog
Skype: ray.higdon
Email: [email protected]
Periscope – Ray Higdon on Periscope
Considering Coaching? Check out my Work with Me tab and Survey where we Help People Everyday.
PS: If You Don't have a Team, Haven't Recruited Anyone (or less than 10 people), This is the Course you Should Get – Network Marketing Training Course
If you enjoyed this post on MLM Tips on a Powerful EVENING Routine, retweet and comment please