<<<<====Share Over Here =)
Eric Worre's Brand New
Network Marketing Book
Eric Worre, one of the best trainers in our profession, has a brand new network marketing book out and YOU should definitely get it!
Who is Eric Worre?
Eric Worre has been providing value to the network marketing industry for over 25 years. He's been a top producer as well as a company owner. He has personally made over $15 million in network marketing and has built teams as large as 500,000 people.
Go Pro: 7 Steps to Becoming a Network Marketing Professional
We were blessed to receive an advanced copy from Eric and can safely say it is an awesome network marketing book and if you are serious about your craft, it is a must have.
Here are some of the snippets I got out of the book:
– Network marketing isn't perfect, it's just better. Let's face it, there are a lot of naysayers to network marketing and in total agreement with Eric, it ISN'T perfect, but it IS better! Low risk, low overhead, low qualifications are all part of the game of this profession. Literally, ANYONE can be successful at THIS profession and you cannot say that about a lot of other professions.
– If you're going to be involved in Network Marketing, decide to become a professional. Instead of winging it and treating this like a hobby, IF you decide to be in this profession, BE an actual business owner, BECOME a professional! Eric goes on to detail 7 skill sets you will need to create a successful business and I highly suggest you study them and embrace the TRUTH that lies within the pages of this book.
My Interview with Eric Worre
Eric has some big goals with his new MLM book…he wants it to change the world! And you can help! This book is such an awesome resource that we think every network marketer on the planet should grab a copy. You can grab your copy here on Amazon by the way.
But, before you get your copy, you MIGHT want to listen to this interview I did with Eric yesterday.
In the interview, Eric details how he is giving away some awesome bonuses for those that buy 1 copy or 25 or more copies. I do suggest listening in but just in case you don't, here are the details of the bonuses:
1.  For people who purchase one book, Eric Worre will be giving away a FREE digital download of "The Ultimate Memory Jogger workbook which includes The Hottest Recruiting Scripts in MLM".
2.  For people who purchase five books, Eric will be giving away the workbook PLUS a FREE digital copy of my best-selling "Go Pro" audio series which is a $97 value.  Five books at Amazon's $10.80 ($54) and they will get $97 in FREE gifts.
3.  For people who purchase 10 books, he'll be giving away the workbook PLUS a free Go Pro audio program PLUS the choice of either the "Cold Market Mastermind" home study course (14 different speakers with audio and video) OR the "How To Find Unlimited Prospects" home study course.  Both are valued at $297.  Ten books at Amazon's $10.80 ($108) and they will get $394 in FREE gifts.
4.  And the big one… for people who purchase 25 books, he'll be giving away…
–  The Ultimate Memory Jogger workbook
–  The Go Pro audio program ($97)
–  The Cold Market Mastermind course ($297)
–  The Unlimited Prospects course ($297)
–  AND the Go Pro Recruiting Mastery home
study course ($497)
–  AND tuition for two people to the upcoming
Go Pro Recruiting Mastery live event ($994)
(RSVP for $67 per person for course materials
required)
Just 25 books, which people will need for their team and their prospects, at Amazon's $10.80 ($270) and they will get a whopping $2,182 in FREE gifts!
And one thing on the free gifts.  If anyone already owns any of these programs, we are going to allow people to "gift" them to someone else. To receive your bonuses from Eric, just send your Amazon receipt to receipts@networkmarketingpro.com
The bonus offers are only available from May 1st through May 7th
Why Help Promote This Network Marketing Book?
Ever have friends or family members doubt the legitimacy of this industry? I know I have. How cool would it be to help Eric Worre hit the top ten of all of Amazon with his brand new network marketing book? I think it would be awesome AND you would have people buy it that normally would not. Getting this book in the hands of more people around the world is a GOOD thing for our industry and profession. It is because of this that to add to Eric's bonuses, anyone that buys more than 25 copies, we will send a physical copy of my audio CD Maintaining Your Power AND…I will also give you (2) 30 minute coaching sessions! The reason I am doing this is to support my friend Eric and give this book the very best chance possible of hitting the top ten on all of Amazon to help show the world the power of OUR profession! Help me do the same! I suggest you get your copy here and if you do decide to get 25 copies or more, forward your receipt and mailing address to [email protected]
Wanna help Eric and Me get this book racing up the charts? Share this on Facebook and tell any network marketers you know about this launch and the bonuses we are offering by sharing this link with them. If you are with us to get this to skyrocket up Amazon, comment below!
To Your Abundance!
Did This Blog Help You? If so, I would greatly appreciate if you commented below and shared on Facebook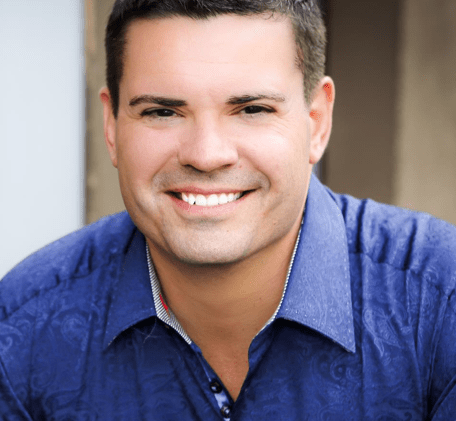 Ray Higdon
Skype: ray.higdon
Email: [email protected]
"I Show Network Marketers How to Recruit More Reps, Get More Leads and Become a Top Earner in Their Network Marketing Company."
Image(s): FreeDigitalPhotos.net
PS: Price goes up soon! Take advantage and grab your ticket to the Hottest event of the year! Top Earner Academy LIVE!
If you enjoyed this post about Eric Worre's Brand New Network Marketing Book, retweet and comment please