This is a just a word of encouragement from someone who almost quit the industry that it does get easier and some network marketing tips for you.
If you've ever felt like quitting, you aren't unique but if you keep going you will be glad you did, hope this helps!
Heads Up – Sunday Night Training!
Speaking of making things easier, Sunday night we are going to do an amazing training for you on how to triple your referrals and get more leads without any fancy technology or technical know how. I have a guest trainer that I recently met that I am SERIOUSLY impressed with. He does live presentations all over the country and I asked him to come on and teach you guys all his tricks to getting more prospects and referrals, by the way, he was a top earner in his last network marketing company. Register here for this training that I guarantee you will make you look differently at your business and feel free to share this with teammates. We will start at 9pm eastern on Sunday, September 20th.
Applicable Quotes about Life
"Most great people have attained their greatest success one step beyond their greatest failure." ~Napoleon Hill (Click to Tweet)
"The first step is you have to say that you can" ~Will Smith (Click to Tweet)
"Only those who dare to fail greatly can ever achieve greatly." ~Robert F. Kennedy (Click to Tweet)
"If I persist long enough I will win." ~Og Mandino (Click to Tweet)
"If there is no struggle, there is no progress." ~Frederick Douglass (Click to Tweet)
"Life has no limitations, except the ones you make." ~Les Brown (Click to Tweet)
"The world is more malleable than you think and it's waiting for you to hammer it into shape." ~Bono (Click to Tweet)
Network Marketing Tips – It won't always be hard.
I posted this on Facebook the other day…
The point was that I once wanted and seriously thought about quitting. Now that probably sounds crazy right? Well, it certainly didn't at the time. In fact, it sounded extremely logical to quit when I was only getting no's, wasn't making money, had ended up in personal foreclosure and lost everything. At THAT point it sure made a LOT of sense to quit my silly dream of being an entrepreneur.
But I didn't.
It is at the time where ALL signs point to quitting where you will be forged into who you are going to become. Most do quit. Why? Because it makes sense to. If you have spent years and years trying to be successful only to be constantly reminded that you are still so far from your goals, doesn't it make sense to quit?
But what if?
What if you have a story that is even closely similar to mine? What if by YOU not quitting you create a story that inspires people all over the world? What if you are right around the corner from your success turning point?
Did you know?
– Martha Stewart was unknown until she published her first book at the age of 40
– Harland Sanders had been fired from job after job and was dead broke until he sold his first Kentucky Fried Chicken franchise at the age of 65.
– Rodney Dangerfield got his first break at the age of 46.
– Ray Kroc spent most of his career as a paper cup and milkshake machine salesman. At the age of 53 he partnered with the McDonald brothers and spent 20 years making that a huge success. He is quoted as saying "I was an overnight success, but 30 years is a long, long night."
– For almost 20 years Stan Lee worked in comics before having his first big success with The Fantastic Four.
If there is ONE thing that I want you to understand it's this…
Keep going.
It isn't easy and I know it hasn't been easy so far, but it's worth it and it WILL get easier. Don't live with the regrets of what you might have done and instead go make it happen.
We believe in you, share this with someone who may need to hear it.
Did This Help You? If so, I would greatly appreciate it if you commented below and shared on Facebook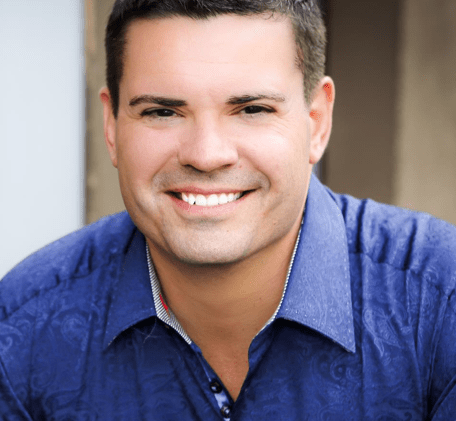 Ray Higdon's Network Marketing Blog
Skype: ray.higdon
Email: [email protected]
Periscope – Ray Higdon on Periscope
"I Teach You the Marketing, Mindset and Sales Strategies to Make More Money and Follow Your Passion!"
Considering Coaching? Check out my Work with Me tab and Survey where we Help People Everyday.
PS: Free 10 Day Online Recruiting Bootcamp Teaches you How to Recruit Using the Internet, Click Here for Access
If you enjoyed this post on Network Marketing Tips: It Gets Easier, retweet and comment please