<<<<=====Share on Facebook Here and Google+ above

If you Like, RETWEET HERE============>>>>
And Comment Below!
Download Your MLM Training Audio
Follow These Steps
The other night I did a private MLM training call with a small group of entrepreneurs and received so much feedback I thought about selling the audio but instead wanna give it to you for free for just following a couple simple steps!
What's in This MLM Training?
Before you know if you want this MLM training audio or not you should know what is in it. In this audio I cover the number one question I always get and that is:
"How did I change my mindset to produce when I was in foreclosure?"
So many people are in a funk and just don't know how to get into production mode when life around them sucks and trust me, I know that feeling as just a few years ago I was on the brink of bankruptcy, in foreclosure and barely had a penny to my name. This audio tells you the EXACT psychological trigger I created to FORCE me to produce and how you can use it too.
How to Get Your Copy of This MLM Training
Put your credit card away, nothing to buy here, all you have to do is follow these steps (it also helps me to keep in touch with you)
1. Go to https://plus.google.com and Sign In or Create an Account. They are going to ask you a few questions, finish those up, maybe invite a few friends if this is your first time on Google+
2. Visit my page Ray Higdon on Google+ and add me to one of your circles by clicking the Circles image and adding me into one of your existing or create a new circle (I have a circle called "Marketers")
3. Comment Below that You added me (make sure you use a correct email address in the comment) and I will shoot you over that audio file for your enjoyment. It is in an mp3 format.
That's it! It is that simple! If you struggle with the instructions you can watch this brief video:
Happy Memorial Day!
Much gratitude and Appreciation to all active and inactive service men and women for all you have done and continue to do us Freedom Lovers!
If you enjoyed this post please comment and share if you want more content like this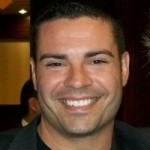 Ray Higdon
Skype: ray.higdon
Email: [email protected]
Work With Me – Numis Network
Image(s): FreeDigitalPhotos.net
PS: If Your Upline Does Not Have a Step-By-Step Blueprint For Success, Check This Out (Unless You Already Have Too Many Leads) – Click Here For Instant Access
If you enjoyed this blog on mlm training, retweet and comment please