<<<<====Share Over Here =)
Download Think and Grow Rich
for Network Marketers Today!
Wow, so much gratitude right now! Yesterday I became a #1 amazon best selling author! It's incredible but just no way I could have done it without my awesome friend Rebecca Woodhead and ALL OF YOU! Read How You can get your copy for only 99 cents!
What is Vibrational Money Immersion?
One of the most impactful books in my life and perhaps of all time is the original Napoleon Hill Think and Grow Rich book. However, written in 1937, for some it is a difficult read with the cultural and language barriers and not everyone who starts ends up finishing the book.
Vibrational Money Immersion: Think and Grow Rich for Network Marketers is my translation and this generations Think and Grow Rich but for the active Network Marketer. I take each chapter of Napoleon Hill's book and share the major theme while also mixing in my stories, lessons and each chapter comes with an assignment. The testimonials we have received from this book (and I also have it on audio course) has been incredible which prompted me to push forward with this and turn it into a book. And today, you can download it for only 99 cents.
Why Would I Just Give it Away for 99 cents??
So yesterday morning I awoke to an email from my editor and friend, Rebecca Woodhead. She said "Woo-Hoo" You are a best selling author! I said a quick gratitude and smiled.
We uploaded the file on Valentine's Day and due to traveling back from San Diego and being dead tired, I had planned on promoting the book on Sunday, however, WHILE I SLEPT on Friday night, it hit the best seller list, later in the day on Saturday it would hit #1 in it's category while hitting #2 and #5 in two other categories, awesome right?
Because I am so grateful for all of your help, the people that read my blog, those on my email list, my awesome VMI ambassadors on Facebook, today, and today only, you can download the entire book FOR ONLY 99 CENTS! Getting this book out there in the world was never about me getting rich but way more about me sharing my riches of experience. My hope is this Think and Grow Rich ebook finds it's way in the hands of as many people as possible and I hope to get your help.
Do You Need a Kindle Reader?
No,  you do NOT need a kindle reader to read this Kindle book. You can read it for free on your Mac or PC directly with the Amazon cloud reader or you can download their app for free to any tablet, ipad, iphone, etc. Again, you do NOT need a kindle reader to read this book!
How You Can Help Get the Word Out
First, if you have downloaded it, read it, or are currently reading it, PLEASE, CLICK HERE and leave me a review. It DOES NOT have to be 5 stars, please just be honest. These reviews help me tremendously and it helps get more people to download and read the information. Hopefully you know that I could make a LOT more money with this book than I am and IF you think it is cool that I am giving away the farm, again, please download from this link and then leave a review on Amazon.
Wanna Be Even Cooler?
If you decide to leave a review on Amazon, which, I greatly appreciate, copy and paste your review in the below comments! YOU helped make this book a #1 Amazon Best Seller and NOW the mission is to get it in as many hands as possible!
To Your Abundance!
Did This Blog Help You? If so, I would greatly appreciate if you commented below and shared on Facebook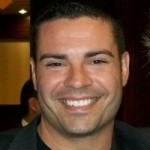 Ray Higdon
Author of VMI – Think and Grow Rich for Network Marketers
Skype: ray.higdon
Email: [email protected]
I Show Network Marketers How to Recruit More Reps, Get More Leads and Become a Top Earner in Their Network Marketing Company.

Image(s): FreeDigitalPhotos.net
PS: My Very Best Webinar and Course on How to Recruit More Reps, Click Here for Access

If you enjoyed this post about Download Think and Grow Rich for Network Marketers Today!, retweet and comment please