<<<<======Share on Facebook Here
If you Like, RETWEET HERE============>>>>
And Comment Below!
Does Online MLM or Attraction Marketing Confuse You?
There are hordes of people right now attempting to learn online MLM or attraction marketing either on their own or through some sort of system. The majority of them are spending countless number of hours glued to their computer screen while their spouse shakes their head and are simply not getting any results and are confused as to why. Well, it doesn't have to be so confusing, let me explain…
Attraction Marketing Simplified Finally!
The problem is people get caught up in the technical details of what to do and are inundated with systems, webinars, ebooks, and technology. A huge killer is thinking that if they do NOT open and investigate every email or training that they will lose out on something. This is not the case. In fact, you will find that most successful marketers are NOT experts of every form of marketing but rather chose to focus on a couple marketing methods and become masters of them. Rarely do you see an SEO expert who also is an expert at PPC. Same with a PPC guy being an expert of social media, it is pretty rare. Stop trying to learn every new marketing method and start focusing on the bigger picture.
The Essence of Attraction Marketing, oh,
and Jesus
If you desire becoming proficient at attraction marketing, you have to understand the essence. The essence is becoming someone of value. Did you know that attraction marketing has existed forever? Regardless of your religious belief, I think you would agree that Jesus was a pretty good attraction marketer. He attracted people to him that wanted to hear his "presentation" on living a different and more powerful life.
Attraction marketing is still the same concept as it was back then. Become a person of value, someone who inspires and solves problems. Did Jesus really just pitch his product or did he lead with valuable stories that captured attention, entertained, and gave people hope? With technology you can reach the masses faster but the essence is still the same…LEAD WITH VALUE.
Failproof steps to get started in Attraction Marketing
Here are steps that will guarantee your success in Online MLM or Attraction Marketing:
Determine what expectations you have and exactly what you hope to get out of the industry
Locate a leader that exemplifies this results and life you desire (I am currently bringing on a few more people that I will personally coach)
Follow the system that the leader suggests and DO  YOUR HOMEWORK that they give you (I use and suggest My Lead System Pro)
With the help of that leader, setup your online footprint first
With the help of that leader, determine which method of content creation you will focus on the first 90 days
Test and track and adapt to your target market and their needs, also with the help of the leader
That's it!
Don't let the little things steal your dreams. Imagine sitting on a cruiseship and while you are sipping your favorite beverage by the pool and enjoying some fresh fruit, you have leads coming into your email box by the dozens because you have learned how to put massive value into the marketplace. This is a life that is actually not too far off if you follow the proven steps that I and a whole lot of other marketers have followed. By the way, when we started, we were all confused and was unsure how we would do it but followed the steps and dreams became a reality, so can yours…
If you enjoy this post, please quickly do me a favor and share with others and comment below.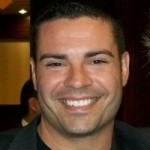 Ray Higdon
Follow Me On Twitter – Southwest Florida Twitter Dude
Check Out My FB Page – Ray Higdon Page (Free Internet Marketing Resources)
Wanna Work With Me? – Work With Ray Higdon
PS: You can get updates like this and others by entering your name and email in the top right box of my site.
PSS: If Your Upline Does Not Have a Step-By-Step Blueprint For Success, Check This Out (Unless You Already Have Too Many Leads) –

Click Here For Instant Access
NOTE: You Have to Check the Checkbox That Says You Are NOT a Spammer to
Make a Comment Below
Image: Andy Newson / FreeDigitalPhotos.net
If you enjoyed this MLM Training blog on online MLM and attraction marketing, share this with others and comment below!