<<<<====Share Over Here =)
Our Dinner with Marc Accetta
and Two Hall of Famers
Last night was a total peak life experience. We purchased a charity dinner with one of our mentors, Marc Accetta and Hall of famer Nancy Lieberman and it was a blast!
I'll share some of the amazing stories we heard in this blog post.
Charity Dinner with Marc Accetta
Jess and I bought a charity dinner from a foundation that works with the Boys and Girls club to build Dream Courts around the US in underprivileged and underfunded areas and it was with one of our mentors, Marc Accetta and with possibly the most influential woman in Basketball history, Nancy Lieberman. We had NO idea how fun this dinner was gonna be! We also brought along some of our teammates, Lisa Stevens, Cesar Rodriquez and Tanya Aliza. I cannot share ALL the stories but I will share a few…
We ate at The Oakroom which I am told is the ONLY five star restaurant in the state of Kentucky as well as a restaurant mentioned in the book, 1,000 places to see before you die. I had the filet, it was magnificent and the service was incredible.
Who is Nancy Lieberman?
Quite honestly, having never been a super follower of basketball, I had to ask that question too. Nancy Lieberman, quite simply, is amazing and has pretty much the most amazing stories I have ever heard. Marc Accetta warned me how much of a hoot she was but I had no idea. From her sharing about training Martina Navratilova to beat Chris Evert to working with Muhammad Ali to sharing how as a 12 year old white girl going down to Harlem to play basketball with the big boys, the night was just awesome. I highly suggest you check out her foundation here.
Probably the most touching story was talking about how she qualified to play in the Pan American games but how her Mom could not afford to send her to play and how the coach and parents went around the neighborhood with hollowed out cans to raise money for her to go, where she would go on to bring home a gold and silver medal.
She talks a lot about how strangers changed her life and how now that is her life mission to impact others. You just never know who YOU might be impacting when you help others (so let's help more people!)
The Surprise Hall of Famer!
Remember how I mentioned dinner with TWO hall of famers? Well, while we were eating Nancy leans over to me and ask if it would be OK if former Louisville head coach Denny Crum swings by to say hello…um, yeah! Denny Crum won two NCAA championships in his career and it was just awesome to have that surprise visit.
Moral of the story, er, dinner…
YOU making more money will ALLOW you to make a bigger impact. I may never see the kids we helped out with our donation for this dinner but I know it'll impact them and spending a night with hall of famers and the amazing Marc Accetta impacted us.
IF you want to impact more lives, learn the skills to make more money, become wealthier and be able to enjoy more peak life experiences. We are grateful to be able to do things like this charity dinner and grateful to be able to share them with you as well.
Share and Comment if you enjoyed the story and help us get the word out about Nancy's foundation as well!
To Your Abundance!
Did This Help You? If so, I would greatly appreciate if you commented below and shared on Facebook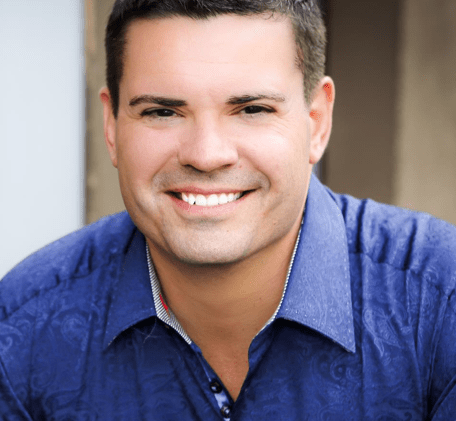 Ray Higdon's MLM Blog
Skype: ray.higdon
Email: [email protected]
"I Show Network Marketers How to Recruit More Reps, Get More Leads and Become a Top Earner in Their Network Marketing Company."
Image(s): FreeDigitalPhotos.net
PS: Could You Benefit from Group Coaching with Me? Our Top Earner Success School starts soon! Click Here for Details

If you enjoyed this post about Our Dinner with Marc Accetta and Two Hall of Famers, retweet and comment please