Right now maybe you are facing some obstacles, maybe you have had some tough breaks and maybe your past isn't golden.
Let this post arm you with the fact that YOU can still become a champion, despite all that stuff.
Fast Success in Network Marketing?
Do you want FAST success in Network Marketing?
Unfortunately, FAST success will be determined what you did BEFORE you joined a company. If you have been sharpening your skills, being a person of integrity, developing great relationships with goal oriented people, then, there is a good chance you WILL have FAST success.
For the rest, although you may not have FAST success, you CAN still have success AND you can still become a champion.
The Helen Maroulis Story…
Maybe you haven't heard of Helen Maroulis but I think her story really resonated with me and just might resonate with you too.
Helen Maroulis is someone that wanted to be a champion in HER world which was women's wrestling. No, not the chair over the back, WWE style wrestling but of the Olympic sort.
Early Success!
Helen started wrestling at age 7 to be a sparring partner for her brother. She liked is so much she decided she wanted to compete, so she did and won her first match!
The Problem
She then proceeded to lose her next THIRTY matches.
She was 1-30 in her career as a young female wrestler.
In my network marketing career I had SOME success in my first company but proceeded to fail in the next 10. I was 1-11 until I became the number one income earner in my either 12th or 13th company. IF you have ever felt like quitting, you may be surprised to know that about every champion I know also considered it multiple times in their career.
She pushed through.
From this pitiful record she kept going and started winning, big. She won championship after championship and she was poised to go and compete in the Olympics four years ago when something surprising happened.
Humbled
Ever been humbled? I know I have. At one point in my life I was on top of my game in the world of real estate. We were crushing it. I thought I was a genius..turns out I was just a guy operating in a red hot real estate market that couldn't lose. WHEN that market changed I was wiped out and what was left was the revealing of someone who WASN'T nearly as smart as he thought he was. Losing all of the money I had made my entire life was the best thing for me as it awakened me to the absolute need for better education and to invest in myself more.
Helen was also humbled. She was set to compete in the Olympics except during the US trials she was pinned which took her out of contention and instead of chasing her dreams she was forced to become a sparring partner for someone else to help them chase theirs.
Would YOU have quit?
Depressed and upset, Helen didn't quit. She kept going and in this most recent Olympics she did something no one else has ever done and she won a gold medal for the US women's wrestling team beating three-time Olympic and 13-time world champion Saori Yoshida from Japan.
Just quick recap:
– She started her career 1-30. Have you started our YOUR career with some losses? Did you keep going?
– She started having massive success then was deeply humbled. Ever get to a high income/rank/position just to get knocked down?
– She become the number one ranked person in her profession in the world, but it wasn't easy.
All those things that happened in your past…maybe they are there to make YOUR story richer and maybe they were lessons to prepare you for the harvest. I hope you know so long as blood is pumping in your veins you CAN still have greatness and I hope this story inspires you.
Click Here to Congratulate Helen! Feel free to share this around if you think more need to hear this story!
Did This Help You? If so, I would greatly appreciate it if you commented below and shared on Facebook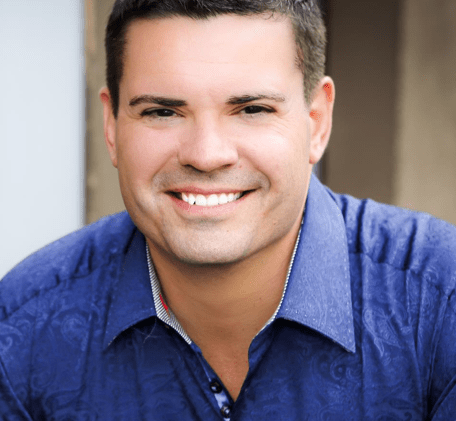 Ray Higdon's Network Marketing Blog
Skype: ray.higdon
Email: [email protected]
Periscope – Ray Higdon on Periscope
Considering Coaching? Check out my Work with Me tab and Survey where we Help People Everyday.
PS: If you haven't recruited anyone, or fewer than 10 people, This Course will Help (and is on Sale)
If you enjoyed this post on Despite your Past AND Obstacles, YOU can Become a Champion, retweet and comment please
Save
Save