Ever have to deal with Social Media bullying? Someone nasty to you online for no apparent reason?
Well today you will learn some lessons on how to handle cyber bullying and more.
Social Media Bullying Statistics
I am unaware of social media bullying statistics for network marketers but I imagine there is a lot of it. As you will learn in the video below (IN DETAIL) I was cyber bullied yesterday, the only difference is they probably had no idea who they were attempting to pick on.
The lessons I share in the video below are to help you to keep going when you get attacked by social media bullying. I truly hope you get the lessons as I know people that have quit the profession due to cyber bullying.
I found these Social Media bullying statistics on InternetSafety101.org and although they mainly apply to teens, I figured this was a good platform to bring awareness to this issue.
1. 95% of social media-using teens who have witnessed cruel behavior on social networking sites say they have seen others ignoring the mean behavior; 55% witness this frequently
2. Only 7% of U.S. parents are worried about cyber bullying, even though 33% of teenagers have been victims of cyber bullying
3. One million children were harassed, threatened or subjected to other forms of cyber bullying on Facebook during the past year.
4. 81% of youth agree that bullying online is easier to get away with than bullying in person.
There are a LOT more statistics out there but again, thought this might help raise awareness. NOW, what to do about it if YOU are bullied?
Video: How we Handle and Think about Cyber Bullying
NOTE: This video is because I care deeply about helping those who want to change the world to keep going. Don't let a bully take away your thunder or drive.
Real simple, did you get the lesson? And please don't ask who this person was, I won't tell you.
I don't want you as a network marketer or starting entrepreneur to be thwarted by mean spirited and holier than thou people who aren't playing big. I hope you find value in this and share this with others as it may help keep more people on the path to impacting lives.
---
Come learn proven strategies from the TOP Sales and Social Media Marketing Minds in the world that will guarantee you get RESULTS and Rank Advance!
Secure your deposit NOW to gain access to our private attendee only group, where we're hosting WEEKLY exclusive training, behind the scenes sneak-peeks, and weekly prize and ticket upgrade giveaways from now up until the event kicks off in October!
Get Your Ticket Here – RankMakersLive.com
Livestream for the Rank Makers Live event is now available for a really incredible price!
And YES, lifetime access is an option ?
Get Your Livestream Ticket Here – HigdonGroup.com/livestream
Be sure to let us know what you think of this training in the comments below!
More Resources For You:
How To Attract The Right People To Build Your Network Marketing Team
Why People Will Join You If You Are Brand New
29 Sources of Leads so you never run out of people to talk to again.
Did This Help You? If so, I would greatly appreciate it if you commented below and shared on Facebook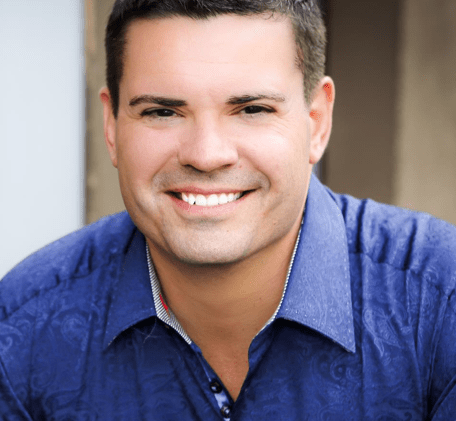 Ray Higdon's Network Marketing Blog
Email: [email protected]
Facebook – Facebook.com/rayhigdonpage
Considering Coaching? Check out my Work with Me tab and Survey where we Help People Everyday.
If you enjoyed this post about How to Deal with Social Media Bullying, retweet and comment please