Have you been dealing with people acting negativity to you? Hating on you or your business?
In this training I share exactly how to get past the haters and become successful in network marketing and life.
How to Deal With Network Marketing Haters
If you're not having any haters or any negativity at all, then it probably means you don't have very big goals.
You got to understand when you're playing big, you're going to get that. You're just going to. If you're not getting any negativity, any hate, it's probably because your goals are just so small.
Having Breakthroughs
What I have found in my life is before every breakthrough, I've had a breakdown.
I can go back to so many different places in my life where if I look at the real highs before those highs something happened. Something happened that really challenged me.
I can tell you that before every breakthrough, I've had a breakdown. My wife would attest to that as well.
I remember before we ran our first major event back in 2013, both of us were literally in tears before that event. We got hit with a huge IRS bill that we weren't prepared for. We got hit with a couple other things that were surprising, and we felt that life sucked. Then, we had our event. We thought "What are we going to do if this event isn't successful?" But it was SUPER successful.
That was one of our highs. But, before it we had a major low.
How To Put Up With Negativity
Have a vision of where you want to go.
One of my favorite quotes is by Reverend Dr. Michael Beckwith, he says "Pain pushes you until a vision pulls you."
[clickToTweet tweet=" 'Pain pushes you until a vision pulls you.' – Reverend Dr. Michael Beckwith" quote=" 'Pain pushes you until a vision pulls you.' – Reverend Dr. Michael Beckwith"]
I know in my life when I lost it all in real estate, when I was dead broke in personal foreclosure, pain was pushing me. It was just pushing me around hardcore. I was drinking heavily, maxing out credit cards and life was really not great. I really wasn't proud of who I was. And, I felt like a loser. Pain was pushing me and just really beating the heck out of me.
When I caught that vision of who I wanted to become, it started pulling me.
Dealing With Obstacles
From working with, interviewing and talking to a lot of VERY successful people, what I've found is the people that create success, they don't create it because an abundance of support or a lack of obstacles.
Usually, there's an insane amount of obstacles and a very minimal amount of support.
You have to understand that if you have big goals, you're going to have obstacles.
In the video below I share exactly how to deal with BIG obstacles.
Did you find that helpful?
Let me know what you think in the comments below. And, feel free to share this with your teammates.
More Resources For You:
Wealthy Mindset Secrets For Overcoming Obstacles
The Difference Between Those Who Struggle And Those Who Succeed In Network Marketing
Did This Help You? If so, I would greatly appreciate it if you commented below and shared on Facebook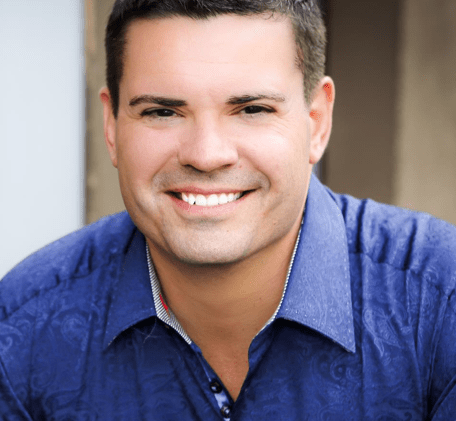 Ray Higdon's Network Marketing Blog
Email: [email protected]
Facebook – Facebook.com/rayhigdonpage
Considering Coaching? Check out my Work with Me tab and Survey where we Help People Everyday.
PS: Adrian walked across his Company Stage for the FIRST Time thanks to our Rank Makers Group, Find out More Here
If you enjoyed this post about How to Deal With Network Marketing Haters, retweet and comment please