Running contests are great ways to bring in new sales and leads, but doing it correctly is important for success.
Here's my tips:
How To Get Your Team, Prospects & Leaders Involved In A Contest
What's the best way to run contests so that everyone feels involved, not just the leaders and super recruiters?
And it's actually really, really simple, and something we cover in Rank Makers.
But first let's start with the the not so smart way to run contests – and that is having a first, second, and third prize winner.
And the reason being that your team doesn't believe that they could be first, second, or third so they become discouraged.
So you could take someone that was fired up for the new year, fired up for 2020 and then you say first, second, third, and they say, "Why bother? I can't even do it."
So as the leader, you should be thinking, "how do I get a lot of people doing a little"?
And my suggestion as to how you do that, and we talk about this in our leadership book, is doing a seven day pre-contest.
This is where you go to your team and you say, "Hey guys, next week I'm going to be running a contest. There's going to be prizes." Do not say the prizes because if you say the prizes, some people may rule themselves out and say, "Oh, I don't want that prize. Nah." They may have that reaction.
So do not tell them what prizes there are. You just say there's going to be prizes. And so, "Hey, next week we're going to be running a contest. There's going to be prizes, it's going to be fun, it's going to be amazing." And all you got to do, if you want them to participate, is in the next seven days bring in one customer or bring in one recruit or whatever you're going for.
It's not about recognizing activity, which we are big fans of, but this is not the time to do it. This is the time to bring in a new customer, get one recruit, sell one kit, sell two bottles of shampoo, whatever, something small. But set the example for your team.
And that's it, that's just to play in the contest. No prizes during the pre-contest.
But what you will do the entire week of the pre-contest, is recognize and celebrate people who got their 'one', and who will participate in the contest.
And when doing this, make sure it's in a fresh group, because you don't want to be bragging about people in the contest that qualified to the people who didn't this round, because it could hurt their feelings.
So instead of that, move them to a separate group run for seven days. And in that group, that's where you have prizes.
Afterwards is now when you want to have first, second, and third places/prizes. And what that will do is that will activate your top five percenters and they'll battle between each other and they'll increase their production by seven to 15%. Not a huge needle mover, but you want to recognize them.
They're working hard, they're rock stars, they're crushing it.
You want to recognize them but only increase to 15% of their production. And so boom.
So looking back at all of the step, before you've even started the contest you have already won. You've already won because you've had all these people go get one sale. So you've already won.
And so as far as the first, second, third prizes you can play with those.
So like first prize may be dinner with us at the next event and a 100 bucks. Second place, dinner with us at the next event, 50 bucks, third place, dinner with us at the event.
The fourth prize, however, is the key.
And the fourth prize is when let's say for example, during the pre-contest you asked them to go get two sales rather than one. And if they go get two, it's all they got to do, if they get two, then they get invited to a private training with your favorite trainer.
And so that's how to properly run a contest. If you want full details on how to manage your team or bring in new sales, check out our group Rank Makers – where over 15K network marketers are organically growing their businesses.
Are you struggling with awkward conversations?
Get The Proven Guide To Grow Your Network Marketing Business Mini Book
Inside, you'll find everything you need to get you started on the right path (rather than struggle through the "awkward" conversations, silly accidents, and spammy messages that so many network marketers fall victim to).
More Resources For You:
How To Attract The Right People To Build Your Network Marketing Team
Why People Will Join You If You Are Brand New
29 Sources of Leads so you never run out of people to talk to again.
Did This Help You? If so, I would greatly appreciate it if you commented below and shared on Facebook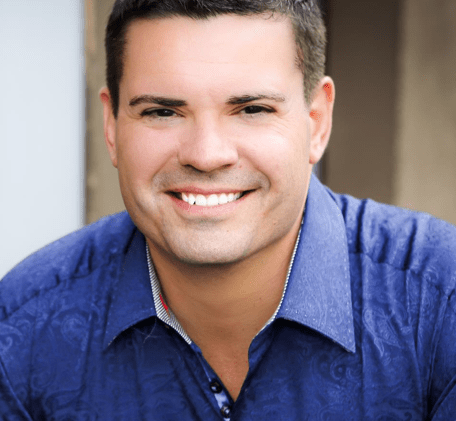 Ray Higdon's Network Marketing Blog
Email: [email protected]
Facebook – Facebook.com/rayhigdonpage
Considering Coaching? Check out my Work with Me tab and Survey where we Help People Everyday.