When connecting with other network marketers that offer similar products or services, what do you do?
When dealing with competition, it's POWERFUL to show up big. In this post, I will share my secrets to creating long lasting connections with competitors.
Connecting With Network Marketers Who Have Similar Products Or Services
I'll tell you my philosophy. I feel like maybe before the year 2000, I think most people in any kind of business really thought competitively. Everything was dog eat dog and there are some categories of business that are still that way.
If you're starting a chiropractic office, you're not going to go to another chiropractor and say, "Can you help me with getting some clients? Maybe give me some marketing tips and things like that?"
They're going to be like, "No." They're just not. I think there's been a shift over these last ten years or so, maybe even twenty years where I think people have, a lot of people, not everyone, but I think a lot of people have embraced the concept of abundance.
Believe In Abundance
That if I help someone win, it doesn't mean that someone else has to lose. Here's the reality, every single day we create our biggest competition. We have people that want to crush it in network marketing training that hire us and we teach them exactly what to do.  Clearly, we believe in abundance or we wouldn't teach this stuff.
Just to set the baseline. I believe in abundance. That if I meet somebody that is doing exactly what I'm doing, I'm going to offer them tips. I want to be of value to them.
My marching orders are out teach my competition, just create more training and more deep, rich content that actually works, that's proven and strategic and effective. Do more of that than anybody else and that's why we roll out so much training. Five podcasts a week, four to five new blog posts a week, livestreams almost daily.
Provide Value
We create a ton of content that other people can look at and teach. We teach the concept of ILT, invest, learn, teach.
When you're encountering someone that is doing exactly the same thing as you, offer them tips, offer them advice. Here's what I've noticed, in the network marketing world, when you are someone of value, people want to work with you.
When you're someone of value, people want to work with you. They see you as an educator, they see you as someone that has helped them. Guess what? Things happen.
Sometimes people get disenfranchised with a company but they remember you helping them when they were of no benefit to you. Guess who comes knocking on your door? You provide value, I assure you, it's going to pay off.
My suggestion is, if you run into someone doing the exact same thing as you, you certainly don't have to buy their product if it's exactly or roughly what you sell. That's not the way to support them. Best way to support them would be, "Here's some things that I've learned," or, "Here's some mentors I've learned from," or, "Here's a great book," or here's this or that. Give them advice, give them suggestions. That would be my thoughts on that so hopefully that helps you out.
Let's believe in abundant. We don't have to crush other people for us to do good. Let's lift everybody up. Teach the right way to do things. Provide value to people whether they are paying customers or not. I think if you have that kind of attitude, of whether someone can help you or not, you do your best to impart wisdom on them and impart help upon them, it pays off.
[clickToTweet tweet="Provide Value to People Whether They Are Paying Customers or Not." quote="Provide Value to People Whether They Are Paying Customers or Not"]
What did you think of that? Was it helpful? Let me know what you think in the comments below. Feel free to share with your teammates.
More Resources For You:
How to Recruit in Network Marketing
29 Sources of Leads so you never run out of people to talk to ever again
Did This Help You? If so, I would greatly appreciate it if you commented below and shared on Facebook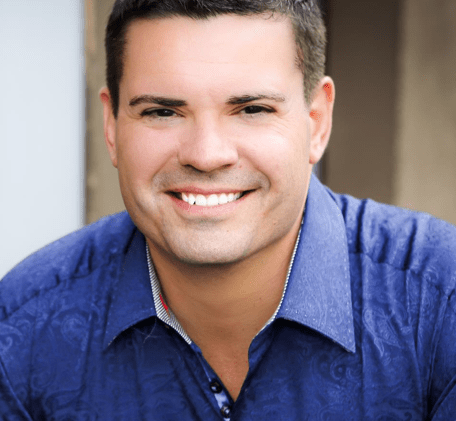 Ray Higdon's Network Marketing Blog
Skype: ray.higdon
Email: [email protected]
Periscope – Ray Higdon on Periscope
Considering Coaching? Check out my Work with Me tab and Survey where we Help People Everyday.
PS: If you haven't recruited anyone, or fewer than 10 people, This Course will Help (and is on Sale)
If you enjoyed this post about  What To Do When Connecting With Network Marketers Who Have Similar Products Or Services, retweet and comment please