<<<<====Share Over Here =)
Cold Market Network Marketing Recruiting Strategies
Out of friends and family to approach? These cold market network marketing recruiting strategies might help!
Check out this list of cold market tips for you.
My Event in January
Over the last few weeks many people have expressed interest in learning how to use marketing to attract prospects and leads to want to work with you. We decided to do a mastermind/workshop in January to teach you exactly how to do this, Click Here to see the details and to see if this is a fit for you and your goals for 2015.
Should You Bother with Cold Market?
Many companies preach to only talk to your warm market, which, I definitely suggest you START there but depending on your experience, rapport and credibility with them AND the same criteria for those you recruit, you may not END there.
Most network marketing recruiting training taught by companies assume you have a hot market that you have a lot of credibility with, the truth is you might have lost that in your first ten network marketing opportunities and if not, you are bound to recruit someone that simply does not have a great warm market. Learning cold market strategies could really help you AND increase the duplication in your team for those without a great warm market.
Network Marketing Recruiting Strategies for Those That Don't Know You
Here is a compilation of tips for you from advice I have given over the years based on different circumstances:
1. Have a large list of emails of people that don't know you? Get them to raise their hand, do NOT send them an unsolicited link to your opportunity video, instead, send something like, "Reply back IF you are looking for a way to make some extra money (don't worry we teach you step by step how to do it) OR lead with your product if that is appropriate but look to segment the list and do your best to get them to separate themselves from the big list by expressing interest without knowing all the details.
2. Network marketing recruiting while out and about? Stop explaining your opportunity or attempting to sign them up on the spot and BE BUSY. Create a break in communication like " I have to run to a meeting" or hop on a conference call but just throwing it out there…and then your favorite opening question. My favorite non-product specific question is "Would you be at all open to a side project if it didn't interfere with what you are doing?"
3. Are you buying MLM Leads? Look to disqualify them quickly versus try to sign them all up. Get used to doing the takeaway like "Why do you feel we should work with you?" or whatever your favorite qualifying questions are. However, when working MLM leads, be sure to follow up with them (unless they get nasty with you) and also ask for referrals when appropriate.
4. Wanna recruit people on Facebook? Like in tip #1, get them to raise their hand. Instead of plastering your opportunity logo and video everywhere, removing all curiosity, get them to separate themselves from the masses by commenting on a status like "I'm being mentored on making money from home and gonna personally work with a few people on this journey to help them make some money too, private message me if you'd like to be one of those people and are coachable". A question like that without any details will typically get people to contact you and from there you can ask them more questions to qualify them BEFORE you send them company information.
Were those network marketing recruiting tips helpful? Feel free to share with your teammates and comment below if you have any questions or on which tip helped you the most!
To Your Abundance!
Did This Help You? If so, I would greatly appreciate if you commented below and shared on Facebook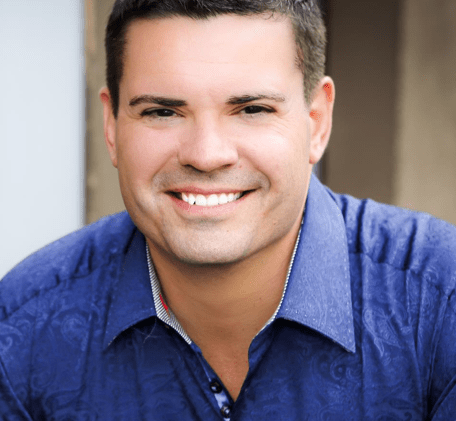 Ray Higdon's Network Marketing Blog
Skype: ray.higdon
Email: [email protected]
"I Teach You the Marketing, Mindset and Sales Strategies to Make More Money and Follow Your Passion!"
If you enjoyed this post on Cold Market Network Marketing Recruiting Strategies, retweet and comment please