<<<<=====Share on Facebook Here and Google+ above

If you Like, RETWEET HERE============>>>>
And Comment Below!
Can You Really Make Money by Blogging?
It just might be the hottest craze right now and that is how to make money by blogging. Is it possible? Can anyone do it? How? This quick blog post will share some suggestions and where you can get more detailed resources.
3 Ways You Can Make Money By Blogging
1. Be very niche specific. If you are selling dog collars, hone in on selling all things dog like, don't sell exercise equipment but instead setup affiliate relationships with companies also focused on your niche. I know some people try to make money by blogging about anything and everything, they rarely succeed.
2. Have more than one way to skin the cat. I seem to be on an animal theme today right? lol. If you are, like me, in network marketing, don't only have your MLM product and company as the only way to get compensated, have other affiliate products you have purchased as other ways you can make an income. I get checks from about ten places almost every single month, almost all from blogging. This does NOT mean be involved in 50 network marketing companies, that, usually, is not a good idea. (Care to disagree? Leave a comment and let me know your thoughts)
3. Have a Traffic Blueprint. Most people write stuff and just hope for traffic, that, in almost every case will not work. Have a traffic procedure exactly where you post your blog URL right after you post your content. It's hard to make money by blogging when you are not getting any traffic.
Why I Dig Blogging
I dig blogging because I believe the search engines (and people) love fresh content and blogging is a very easy way to do this. It is harder, in my opinion, to constantly find ways to get new traffic to a sales or static page than it is to something that constantly has a new subject.
Once mastered, blogging does NOT take a ton of time and the cool thing is, you own the website and you are building an asset. Trust me, when you start getting serious traffic, people will want to give you stuff and try to buy advertising on your site (another way to make money by blogging).
Serious About Learning how to Make Money By Blogging
Tonight, at 9pm est, I am doing an intense overview of my Pro Blog Academy. We had a small number of people go through half of my course last week and we already have testimonials and some have already made some sales. You can join us for this one night only webinar tonight (April 17th) by registering here: Pro Blog Academy Overview
If you enjoyed this post please comment and share if you want more content like this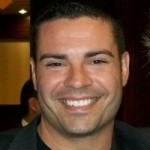 Ray Higdon
Skype: ray.higdon
Email: [email protected]
Work With Me – Numis Network
Image: photostock / FreeDigitalPhotos.net
Image: photostock / FreeDigitalPhotos.net
PS: If Your Upline Does Not Have a Step-By-Step Blueprint For Success, Check This Out (Unless You Already Have Too Many Leads) – Click Here For Instant Access
XXXXXXXXXX – Snag a Copy of My New Audio CD – XXXXXXXXXXXXX
If you Wanna Get Supercharged, Snag a copy of my brand new Audio CD that was just released called "Maintaining Your Power". This CD will have you strong like bull while prospecting and it also makes a great gift to your downline as well. You can now pick up a copy of this audio CD for only $14.95. You can buy by going here and be sure to ask about our bulk discount by emailing me at [email protected]
xxxxxxxxxxxxxxxxxxxxxxxxxxxxxxxx
If you enjoyed this blog on how to make money by blogging retweet and comment please