<<<<====Share Over Here =)
You CAN Make a Difference
This post is to give you hope that you can make a difference even if you are struggling right now.
Enjoy and feel free to share.
My Foreclosure
Many of you have heard my story of how just a few short years ago I was dead broke and in foreclosure. Back then there were only two things that rattled through my head "What happened" and "how do I make money".
The problem with those two things is NEITHER of them impact or help others.
You see, when you are financially stressed and down and out, it's really tough to focus on making a real impact on others as YOU are the one that needs the impact.
Now times are different and I want you to know that no matter where you are, you can make a difference.
The Picture
The picture in this blog post is my wife and I proudly standing with our mastermind clients that completed our 12 month program. The amount of dedication to finish a 12 month program is astronomical as most people don't finish a 12 day program. By getting out of my way, and the stopping of me telling my story of woe over and over and over, my wife and I have been able to help facilitate major breakthroughs for others.
There are people in this group that simply have more confidence and knowledge. Others tripled the size of their teams and their income. One guy went from making $250k last year to on the road to over $700k this year. All of this happened because I got out of my way, stopped focusing on my own problems and create a success story that inspired others.
NON-Success is Selfish
That statement should rattle some people =) You see, we are taught that making money is bad or that being successful is selfish but it is quite the opposite. YOU going out there and creating a success story is INSPIRING and you show people how it is done AND when you create a great story, others will WANT to hear it. IF you want to make an impact on humanity, you are much better likely to do so when you create a success story. The person that wants to help others but doesn't have the financial means to donate more or run programs or invest in themselves to get better can make a difference but it is less likely than the person that goes out there and does what needs to be done to create success.
It is the person that, through struggles, creates success anyway, is the one that inspires us most. – Ray Higdon
You CAN Make a Difference
Start to become that person you wish you were. Start taking the actions of a champion. Start showing up at the events you know you should be at and put together a plan to create success for you and then teach what you did to create success. You can make a difference, it all starts with you but once you accept this, you have no idea how many people you can impact down the road.
Here's to you changing the world!
To Your Abundance!
Did This Help You? If so, I would greatly appreciate if you commented below and shared on Facebook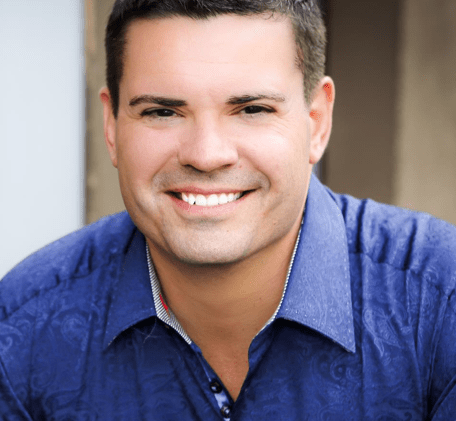 Ray Higdon's Sales and Marketing Blog
Skype: ray.higdon
Email: [email protected]
"I Teach You the Marketing, Mindset and Sales Strategies to Make More Money and Follow Your Passion!"
PS: Do you want to know EXACTLY how I run my marketing and how to become a top earner? Our Top Earner Academy is THIS MONTH and you can NOW watch from home! Grab your Livestream Ticket here
If you enjoyed this post on You CAN Make a Difference, retweet and comment please