<<<<======Share on Facebook Here
If you Like, RETWEET HERE============>>>>
And Comment Below!
Brian Tracy on Boosting Sales and Discipline
Brian Tracy is an awesome trainer. I was thumbing through his book called "No Excuses" and pulled out some cool exercises that would help any sales person or network marketer boost their sales and results. Enjoy these easy to follow action steps and get better results in your MLM or other business now!
Action Steps to Get More Sales from Your Homebased Business
1. See yourself as the president of your own personal sales corporation, completely responsible for all sales results. This is the attitude of the highest paid salespeople. Most network marketers prefer to be confused and overwhelmed than take this type of responsibility. If you ran your own company, which, you actually do, how would you go out and get more sales? Make it happen like it all rests on you and your results will skyrocket.
2. Set clear income goals for each month for the next 12 months and WRITE THEM DOWN.
3. Determine how many sales you would need to make to hit those income goals if it all rested on your shoulders. This is contrary to the network marketers that hope each person will make them a ton of money.
4. Based on the above, determine how many prospects you will have to talk to each day to make the amount of sales required to hit those income goals above. Very few marketers do this but if they did, they would realize they have NOT been talking to enough people. If it takes you an average of 10 people to get one sales, calculate that in. If you do not know how many people it takes to get one sales, well, figure it out by talking to people and tracking your results.
5. Dedicate yourself to self improvement every day. Attend the events for your company or the events where you feel you will gain valuable knowledge. Make sure you have a set schedule each day to personally improve yourself in the ways you need to hit those goals.
6. Spend the majority of your time NOT in your head or on a webinar or ebook but in front of, either by phone or face to face, with people that may be open to buying your product or joining your MLM company. Your time management will dictate the velocity of your success. Spend more time prospecting than studying and you will build a network marketing empire.
If You Do Not Have Written Goals..
I can tell you that if you do not have written goals, there is a very high chance you will not accomplish the things you hope to accomplish. Be not addicted to results per say but be addicted to your ritual and schedule. If you talk to people about your business every day, you will start to get better at it and start getting better results but if you do not have written goals you may forget why you are doing all this. Keep your mind focused on what you want and be specific and you will unlock the power of your mind to come up with ways to reach those goals.
If you enjoyed this post please comment and share if you want more content like this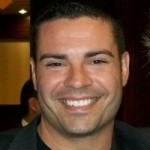 Ray Higdon
Skype: ray.higdon
Email: [email protected]
Image: Sura Nualpradid / FreeDigitalPhotos.net
Image: jscreationzs / FreeDigitalPhotos.net
PS: If Your Upline Does Not Have a Step-By-Step Blueprint For Success, Check This Out (Unless You Already Have Too Many Leads) –

Click Here For Instant Access
PSS: My company is pre-launching in the UK on September 1st, For More Info on Numis, Go here – Ray and Numis
If you enjoyed this blog on how to boost sales, retweet and comment