<<<<=====Share on Facebook Here and Google+ above

If you Like, RETWEET HERE============>>>>
And Comment Below!
Brendon Burchard…Better Than Tony Robbins??
OK, let me explain…I know I am treading on motivational holy ground here and I don't want to have you up in an uproar by putting Sir Tony down but have you seen training by Brendon Burchard? This quick blog post will tell you what you need to know and why I think he is THE trainer in the industry right now.
Brendon Burchard vs Tony Robbins
OK, let's check out the traits of Tony Robbins:
– High energy
– Practical, powerful advice
– Genius level intellect when it comes to detecting what is holding you back
– Delivers major, major value
Listen, I love Tony so much we honeymooned at his resort in Fiji, the dude is amazing. But here is one thing I do NOT see Tony Robbins do…he never teaches you to BECOME a Tony Robbins.
That's it, that is the difference. Brendon Burchard has all those amazing qualities but he also TEACHES you how to become the Tony Robbins of your niche!
What I learned from Brendon Burchard at the Yanik Silver Event
If you have been on my list for a few months you recall me going bananas over what I learned from Brendon Burchard and I actually told you I would tell you later after I went through my notes, so, here are my notes from what I learned from Brendon:
1. Have three consistent content patterns that you post content to as often as possible, Google+, Youtube and your blog.
2. Do you know why Apple became the largest company on planet earth? Did you say branding? Nope. Did you say innovative designs? Nope. The single biggest reason they became the behemoth they are is from these three words…Integrated Product Suites. This is why most of us have an iPhone, iPad and an iPod (and now we are getting Apple TV).
3. Your giveaway or the first video people see from you should BLOW THEM AWAY! Give your very best on the stuff that you give away, get people to fall in love with you and your content.
4. Get people to take ownership. You MUST help your target prospects believe that they can do what you are teaching. Keep it simple in your teaching.
5. Do Q and A with your customers. Have them really own your content, training and actually know what to do with it. (this is something we really did well with my Pro Blog Academy)
6. Where are we going? Your clients and those that follow you on your list and blog should know where we are going. What is your purpose and how do those around you fit in while also having ownership in the movement?
7. Perhaps the most important…NO ONE will give you permission to lead your niche, give yourself permission to be the best in your niche, no one will knock at your door and tell you it's OK. Take it, run with it, Become it.
8. Love this. HARD SHOULD NOT BE BAD!!! When did we become a world of wussies that rely on easy button, get rich quick solutions to our problems? Roll up your sleeves and lets get back to being proud to being a hard worker! Understand that great coaches don't say it's OK or point you to the easy button direction, instead they challenge, they push, they DON'T go with the majority, They tell you what you should be doing. Become that coach and you will own your niche.
There You Have It, Brendon Burchard Rocks!
Brendon is doing something really, really cool right now. If you are on my email list you probably already got it but he is giving away 1,000 copies of his brand new book called "The Charge". His last book, "Millionaire Messenger" was a NY Times best seller and was amazing (I read it in one sitting). This new book which I ordered two days ago is supposed to be even better. Here's what's cool…you can get it just for paying for shipping (Amazon has it for $19 plus shipping). Become a fan, you deserve to get his latest book and take your performance to the next level, you can snag a copy (if you hurry now) by clicking here and ordering.
I wanna hear from you, after you watch his free videos, come back to this blog and tell me what you think!
If you enjoyed this post please comment and share if you want more content like this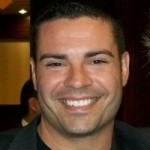 Ray Higdon
Skype: ray.higdon
Email: [email protected]
Work With Me – Numis Network
Image: digitalart / FreeDigitalPhotos.net
Image: Andy Newson / FreeDigitalPhotos.net
PS: If Your Upline Does Not Have a Step-By-Step Blueprint For Success, Check This Out (Unless You Already Have Too Many Leads) – Click Here For Instant Access
If you enjoyed this blog on Brendon Burchard, retweet and comment please