Today is the official announcement of a brand new book written by my wife, Jessica Higdon, and our good friend April O'Leary called the Networking Revolution.
This is a powerful book sharing five ways that women are changing lives through home business ownership, grab your copy today!
So Proud of April and Jess!
Just want to say that I am super proud of April and my wife for putting this together. They are both brilliant and amazing and YES, my wife now does have a physical book before I do! I have two best selling books on Amazon Kindle but Jess is the first in our family to have a physical book, proud of you and of course April who put so much work into this book!
Jess's Start in the Home Business Profession wasn't Great…
When Jess first started in network marketing she was scared. She was 21 years old and had no idea how to do this business or really didn't quite understand how the model worked, and nobody would take me seriously. She had very little business experience in anything being 21 years old and just coming out of college so she had to find alternative methods to build her business other than just the traditional warm market approach, and it actually took her about 6 months to get her first person in the business.
Since that first person after 6 months, from there, she learned how to recruit on Facebook and do it quite efficiently, so 18 months after that, she had created a $10,000 per month income inside her network marketing company using social media.
The Networking Revolution
Jess and April wrote The Networking Revolution: Five ways women are changing their lives through home business ownership to help with all things surrounding running a home business. Although all 14 stories are from women, this is a powerful book that would benefit the guys too.
In the book you will learn all about our friend and co-author April O' Leary as well as hear from many of our past or existing coaching clients such as Tanya Aliza, Lora Ulrich, Debbie Sasek, Jessica Bowser Nelson as well as many women connected with April. This book is also packed with tips on Social Media and growing your home business with a hectic schedule.
We think you will love it and to learn more or get your copy head on over to The Networking Revolution.
You will notice that during the launch of this book there are some special bulk order bonuses for those that have a team or want some coaching or both. Check out those options here and feel free to share this page with others and drop a comment to congratulate Jess and April on this huge accomplishment!
Did This Help You? If so, I would greatly appreciate it if you commented below and shared on Facebook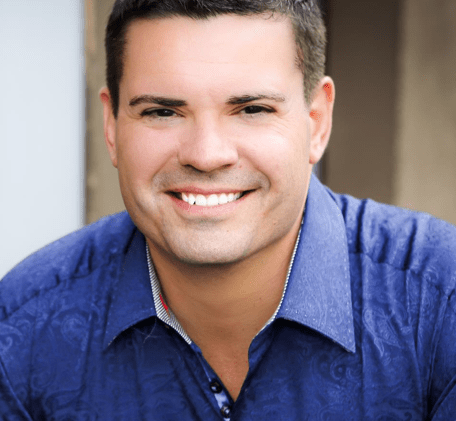 Ray Higdon's Network Marketing Blog
Skype: ray.higdon
Email: [email protected]
Periscope – Ray Higdon on Periscope
Considering Coaching? Check out my Work with Me tab and Survey where we Help People Everyday.
PS: If You Don't have a Team, Haven't Recruited Anyone (or less than 10 people), This is the Course you Should Get – Network Marketing Training Course
If you enjoyed this post on Brand New Book: The Networking Revolution!, retweet and comment please