The one marketing method that has gotten more more results than anything else is blogging. Today I share six blogging secrets with you.
IF you want more leads, sales and results, pay attention to these blogging tips.
Awesome Week
It's been an awesome week with the birth of our daughter Sabrina and today we get to take her home! Wanted to write this for you before we head out and I hope it helps!
Ugh, Do you really have to Blog??
No, you don't. Some people never want to brand themselves online and prefer to just rely on meeting and prospecting new people each and every day. This method does work for sure, it just isn't as leveraged.
To me cold calling or relying on cold prospecting is what you do WHILE you are working on your marketing not a lifelong sole method of operation. I didn't want to have to rely on cold market prospecting or cold calling the rest of my life but certainly did it when I didn't have leads coming in that knew, liked and trusted me.
You can certainly become a top income earner in network marketing without a blog, I just think life is a little easier when you have a blog that has helped you get you and your brand out there to the degree where people reach out to you.
Or maybe I am just crazy =)
Six Blogging Secrets to Get More Results
Talking about your network marketing company only works in very rare situations. When advertisers started doing ads on television they did them just like they did their radio ads by reading off a script. The first TV ads showed a person reading from a script just like they would on the radio. What does this mean? It means they didn't know how to use the medium yet. This is similar to what happens to a non-marketing trained network marketer starts blogging. They put their company all over it, sure to get all the signup or buy links properly working then they cross their fingers. This RARELY results in any sales as most people aren't scouring the Internet looking for places to sign up or order your company product. They ARE looking for education or research though. My preferred way is to teach you NOT to talk much about your company and instead to add value to whatever marketplace you want to crush it in. For full details on what I mean by that be sure to register for my next training here.
Before you sell your product, service or opportunity, think about getting them to your store first. When I was in South Dakota there is a famous drugstore called Wall Drug. You can see the full history here. They started their business in the early 1930's in the South Dakota badlands and business was NOT going well. They started different advertising attacks but nothing was working. Then they asked themselves what do people driving by really want and the answer was "They were thirsty". They started advertising "Free Water" and long story short their business is now one of the largest roadside attractions and generates millions of dollars in revenue. So the question is, what are people in YOUR niche thirsty for? The latest sale or new product release or education/entertainment?
Technology is too cheap to get outsourced to ever get frustrated by. I assume by you reading this you are a business owner and businesses have some overhead. IF you are NOT good at technology then you have a screw loose if you are trying to figure it all out on your own. You can find plenty of people that are affordable to hire to do your techie stuff for you. I am still not a technical genius but I know where to find people to do about anything. One resource is Upwork. You can find people by rating to do about anything. If you are in network marketing or affiliate marketing your business is LOW cost but not NO cost. Stop spending so many hours trying to figure everything out.
Just like exercise, a little bit each day is your best bet in my opinion. The first thing most people ask when I suggest blogging is "How often do I have to do it?". Let me tell you, if you want to be a bodybuilder or powerlifter and when you start out you ask "How often do I have to workout?" Then you will most likely never become successful in either sport. Why? Because if you are passionate about becoming the greatest version of yourself in a particular area and someone gives you advice on how to get there, you don't try to see how little of it you have to do, you get to work! Yes, I highly suggest getting into the habit of providing value on a daily basis IF you want to crush it.
Hire a marketing mentor. I have had marketing mentors that cost me all the way up to $20,000 for a single day of coaching and I have also had mentors that cost me only a few thousand per month. IF you have champagne wishes on a beer budget, you may consider my Private Blogging Association where we do monthly webinars, blog reviews and answer questions. We made it very affordable for the budding marketer and have a great group of people in it.
Stop worrying about what to talk about or who would listen to you and instead focus on who you are wanting to provide value to. This is another major area we cover in our training that you can watch for free. You don't have to have a huge resume to start blogging and once you understand that you have plenty to talk about based on what you have already learned or are learning, it really isn't as hard as you may think.
Get as much blog traffic as possible and post your blog posts in places you can get some traffic. Here are a few places you can get traffic:
LinkedIn Group 1, LinkedIn Group 2, Google+ Group – You can post your blogs in those places to get more traffic. By the way, another of my blogging secrets is to always over-deliver =)
Were These Helpful?
We have helped hundreds and hundreds of people learn the art of blogging and get better at marketing. Marketing, unlike many activities in network marketing is leveraged (we get leads and sales from blog posts that are five years old) and can help you accomplish anything you want.
If you would like me to talk more about marketing and blogging leave me a comment below and let's start that conversation so I can help you hit your goals faster than you ever thought imagined!
Did This Help You? If so, I would greatly appreciate it if you commented below and shared on Facebook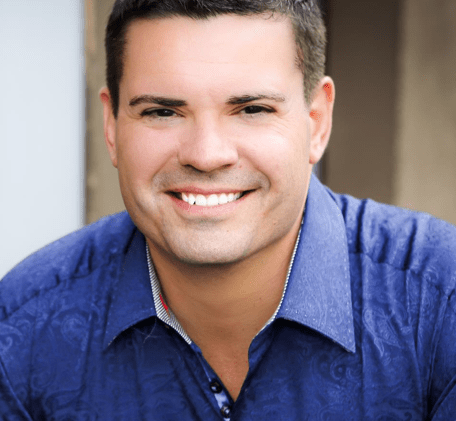 Ray Higdon's Network Marketing Blog
Skype: ray.higdon
Email: [email protected]
Periscope – Ray Higdon on Periscope
Considering Coaching? Check out my Work with Me tab and Survey where we Help People Everyday.
PS: If Your Upline Does Not Have a Step-By-Step Blueprint For ONLINE Marketing Success, Check This Out (Unless You Already Have Too Many Leads) – Click Here For Instant Access
If you enjoyed this post on Six Blogging Secrets for Massive Results, retweet and comment please