<<<<======Share on Facebook Here
If you Like, RETWEET HERE============>>>>
And Comment Below!
Best MLM Answer to How Much Do You Make?
One thing I love more than teaching is learning. Just a couple days ago I uploaded my MLM Marketing Mastermind video recording and on that blog post someone made a comment that I liked so much I decided to dedicate a blog post to it. This is the best MLM answer I have heard when it comes to someone asking you how much you have made in your network marketing business.
Most good Network Marketers were once lousy ones..
In the span of 3 years I was in about 11 MLM companies. Why? Because I didn't get it and I was lousy at network marketing. Don't get me wrong, I had some initial success with signups but I really did not get this industry at all. Most network marketers that you see as successful today were once pretty lousy at it, myself included.
What if you have not made much money and who is Gregg?
So, a guy named Gregg commented on my blog the other day and I will just quote what he said here:
Here's something that I got from Dayle Maloney back in the 90′s when someone ask you how much your making and you haven't made much.
Dayle gave a talk and he described how his early days were a bit of a disaster. His first check was less than $6. That's not very good in anybody's opinion.
Now, if someone asked you the question, "How much money did you earn your first month?" and you had to answer, "Only $6." — that could be hazardous to your recruiting!
Well, Dayle has an answer for almost everything.
When somebody asks Dayle, "How much money did you earn your first month?" – this is what he says:
"I don't know. I haven't finished collecting it all yet. You see, you get paid residual income in this business. I'm still earning money from my efforts from my very first month!"
Wow. Isn't that brilliant? Let me add a little to the validity of that answer. I sponsored a friend of mine that in the beginning did absolutely nothing. So my earnings were very little from that example the first month. However, that person "got busy" 6 months later and I now make well over $1,000 per week just from her team and her efforts! So you see, the answer, is actually valid!
Great answer but also never let someone steal your power
Network marketing is kind of funny as people will ask questions of you they would never ask of anyone else but keep in mind it is because you are trying to get them to do what you are doing. No one asks a doctor what he makes but that doctor is also not trying to convince his patients that they too can be doctors. If someone is negative when asking this you can choose to answer or not. Bottom line is never let someone steal your dreams or your power. For more info on this you can see my recording on sponsoring here.
If you enjoyed this post please comment and share if you want more content like this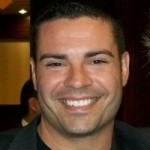 Ray Higdon
Skype: ray.higdon
Email: [email protected]
Image: jannoon028 / FreeDigitalPhotos.net
If you enjoyed this blog on best mlm answer on money, retweet and comment