<<<<======Share on Facebook Here
If you Like, RETWEET HERE============>>>>
And Comment Below!
Best Audio For Building Your MLM Business
Building your MLM business is really simple, we tend to over-complicate it though. The best trainers, the masters, are able to bring this business back to simplicity. If you are suffering from "information overload", the modern day favorite excuse for NOT having success in mlm, this audio in this blog will help you tremendously.
Jim Rohn Audio Download
I first listened to this audio file years ago before I understood Internet marketing or traffic generation. Back then I recognized the power of this audio file and I think you will appreciate it too. As someone who understands internet marketing, I base all of my training and coaching on THESE types of principles covered in this audio vs a fast food, "make $1100 by pressing a button" sort of modern marketing tactics. If you listen in on this you will be instantly relieved of your confusion and it will even help with your struggle if you have not been able to build your MLM business to the size that you desire.
Click Here to Play How to Build Your MLM Business
Why You Should Build Your MLM
There are many reasons that you should build your network marketing business. Let me share with you a few:
You can give more to your church or charity if you are into that when you have extra income
You can eliminate the ache in your neck and shoulders from the stress of your finances
You can sleep better at night when you know you are growing into something you are proud of
You show your children that you are someone of power and it encourages them to reach for their goals
You can show all those people who doubted you that you are awesome
You can choose to spend more time with people you actually WANT to versus people you have to
You can eventually run your own schedule where you no longer have to ask permission to take time off
You can put yourself in a place of having the ability to massively help other people that otherwise might not get any help
Those are just a few that resonate with me, what about you? Leave me a comment on why YOU think it is important to build your MLM. (Be sure to listen to that audio above too!)
If you enjoyed this post please comment and share if you want more content like this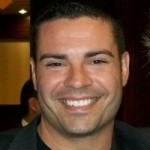 Ray Higdon
Skype: ray.higdon
Email: [email protected]
Image: Sura Nualpradid / FreeDigitalPhotos.net
Image: jscreationzs / FreeDigitalPhotos.net
PS: If Your Upline Does Not Have a Step-By-Step Blueprint For Success, Check This Out (Unless You Already Have Too Many Leads) –

Click Here For Instant Access
PSS: My company is pre-launching in the UK on September 1st, For More Info on Numis, Go here – Ray and Numis
If you enjoyed this blog on Building your mlm business, retweet and comment