<<<<=====Share on Facebook Here and Google+ above

If you Like, RETWEET HERE============>>>>
And Comment Below!
Before You Consider
Getting the Futuristic Marketing Bonuses
Chances are you have heard some of the hullabaloo about the Futuristic Marketing product. This post will set you straight on everything about the launch, Futuristic marketing bonuses and how you should promote it (if you are into that). Read on to see my raw, might piss some people off, Futuristic Marketing Review.
Who Should Consider Investing in Futuristic Marketing?
Jonathan Budd and Mark Hoverson put together this product to share two main concepts (and strategies to implement them) that both of them have used to make millions in the Network Marketing industry. Those two concepts are Traffic and Influence. Traffic is the act of building your list and audience whereas influence is the act of persuading that audience to buy your products or services.
Think about Apple. This is a company that has $100 billion LIQUID in the bank and the entire world tunes into the next thing they want us to buy…how does that work? How the heck do you do that? Well, you get traffic and then you influence that traffic to do what you want, providing value all along the way or the formula just will not work. If you ever want to build YOUR BRAND, YOUR LIST and YOUR REPUTATION, you just might consider picking up the Futuristic Marketing product when it goes on sale at Noon on July 25th.
The War of the Futuristic Marketing Bonuses
I hope you are OK with me "taking the gloves off", dipping my hands in glue, then glass and punching the HARM out of what I see going on right now.
Anytime there is a big launch of a product, teams form and put together huge hunks of bonuses, some of the teams out there make me feel like I'm at a garage sale where they have thrown in obsolete products and "homework" that unless you are a speed reader or have hundreds of hours to consume, you are just going to be left more confused and overwhelmed than you are right now. BEWARE of the "Hundred Hours of Bonuses"crap that is out there, YOU DON'T NEED MORE HOMEWORK…you need more intimate coaching and hand-holding to actually HELP YOU. School's out and the lesson is, look for SPECIAL bonuses that will get you TIME with the leaders NOT just a garage full of videos, ebooks and audios to stack on top of all the crap you haven't listened to already. (Dang, this is gonna piss some "guru guilds" off but you DESERVE the truth).
So…What Futuristic Marketing Bonuses SHOULD You Look at?
Let me assure you, I was approached by every single one of the big teams and when I saw their Futuristic Marketing Bonuses, I shook my head. Some wondered why I chose not to partner with them…IT'S BECAUSE I AM SICK OF THE CRAP, I am sick and tired of the average struggling network marketer being overwhelmed, yet again, by bonus overdose. It's almost etched on the tombstones of people who have left the industry, "Here lies _____, dead in the industry from video, audio and ebook bonus overdose"
The reason I chose to join with this team is because their bonuses were actually geared to intimately help you not choke you out with more stupid videos gluing you to your computer screen for 100 more hours.
Why do Guru Guilds wanna overwhelm you? Because it is easy to do. Guru sits behind their computer, clicks a button and sends you their videos to send you to overwhelm purgatory whereas our bonuses are as follows (and yes, require a LOT of work on our end but you are worth it!)
– The ONLY Pre- "Unstoppable 2" Workshop Mastermind BONUS
– Actual footage of how Michelle Pescosolido crafted her Facebook ads for THIS CONTEST (this is real folks)
– Actual footage of How Rob Fore has ALL of our posts on the first page of Google for this contest (Screw theory, watch the real stuff)
– Actual footage of How I (Ray Higdon) have given value to my list and how I communicate through email (look over my shoulder)
– Actual footage of How Brian Fanale wrote his copy for this launch and how you can for ANYTHING you want to sell
– Actual footage from our last Mastermind (not general event) where people paid $5,000 PER PERSON
– And More on this page
You can see more details on all these bonuses here – Real Deal Futuristic Marketing Bonuses
How Should You Promote Futuristic Marketing?
I have to tell you, I am SICKENED by what I see going on with the different teams. Here is what I see happening…
"Hey little guy, join our team as a sub, us guru's get to keep all the bonuses and the car if we win but you get to, well, help us"
That is NOT what our industry is about. This industry is NOT for the "guru to win a damn car", this industry is about bringing people up, helping them out, fortunately my team has worked their way into a position to do just that. If you are considering promoting Futuristic marketing, I encourage you to check out the bonuses we have put together for our affiliates (and yes, you can even piggyback on our bonuses). These bonuses are HUGE and built to help you get more exposure not just another ebook.
By the way, have you noticed that our team has TWO people that actually contributed to the Futuristic Marketing product? (Me and Michelle Pescosolido)
The Bottom Line About Futuristic Marketing
1. Avoid garbage-bag bonuses and things that will clutter your "shelf-help" section of your library and instead get in on our mastermind and actual footage bonuses and Buy through this link.
2. If you are going to promote, don't get sucked into being used by the Guru's and actually (1) Earn some awesome bonuses and (2) Piggyback on our bonuses and join our team on this site.
If you enjoyed this post please comment and share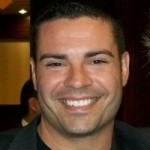 Ray Higdon
Skype: ray.higdon
Email: [email protected]
Work With Me – Numis Network
Image(s): FreeDigitalPhotos.net
PS: If Your Upline Does Not Have a Step-By-Step Blueprint For Success, Check This Out (Unless You Already Have Too Many Leads) – Click Here For Instant Access
If you enjoyed this blog on the futuristic marketing bonuses, retweet and comment please