This past week I had the chance to interview Forbes columnist Robert Laura on Baby Boomers and network marketing.
I think you will get a lot of benefit from this interview, feel free to share.
Some Stats about Baby Boomers
According to the US Bureau of the Census, 75,858,000 births were registered from 1946 through 1964 (Baby boomers)

There are already enough pressures on Boomers hoping to retire. The average person has a a retirement savings balance of $81,000, according to Fidelity. And 50% of people in a recent survey don't expect to retire at 65. (Of those, 24% don't expect to retire at 70.) But the new trend is straining resources even more.
http://www.usatoday.com/story/money/columnist/brooks/2014/07/29/boomer-retir
e-sandwich-generation/13269027/

Thirteen percent of working adults think they will never be able to afford to retire, according to a new survey. What' more, on average, most of us figure we'll work until age 68.
http://www.foxbusiness.com/personal-finance/2014/09/15/working-longer-not-be
st-retirement-savings-plan/

Low incomes. Most retirees have very modest incomes. The median income for people age 65 and older was $27,707 for males and $15,362 for females in 2011. The typical household headed by someone age 65 or older had a median income of $48,538. The median income increased by 2 percent between 2010 and 2011 after adjusting for inflation. Almost 3.6 million elderly people (8.7 percent) lived below the poverty level in 2011.
http://money.usnews.com/money/retirement/articles/2013/05/13/the-baby-boomer
-retirement-crunch-begins
Reliance on Social Security. The most common source of retirement income is Social Security, and 86 percent of people age 65 and older receive monthly payments. And Social Security is responsible for 90 percent or more of the income received by 36 percent of beneficiaries. Only about half (52 percent) of retirees receive income from their assets. Even fewer retirees receive monthly payments from private (27 percent) or government (15 percent) pensions. "The boomers will be the first generation to overwhelmingly not receive some sort of guaranteed benefits from employers," says Ken Dychtwald, president of the consulting firm Age Wave and author of "A New Purpose: Redefining Money, Family, Work, Retirement, and Success." "We now live in a 401(k) world where people are responsible for our own savings, and baby boomers have not done a very good job. It's a generation that is going to struggle in old age in the absence of reliable anchors and support systems."
http://money.usnews.com/money/retirement/articles/2013/05/13/the-baby-boomer
-retirement-crunch-begins

In the 2013 Retirement Confidence Survey conducted by the Employee Benefit Research Institute (EBRI),1 workers aged 55 and older said the following about their retirement savings:
    60% have less than $100,000 in retirement savings
    43% have saved less than $25,000
    36% have saved less than $10,000
As a point of reference, of all workers surveyed:
    76% have less than $100,000 saved
    57% have less than $25,000 saved   46% have less than $10,000 saved
Source:
http://www.schwab.com/public/schwab/nn/articles/Baby-Boomer-Reality-Check
About Robert Laura
Robert Laura has been a Forbes columnist the last four years writing about retirement planning and is actually a fan of network marketing. He has been featured on about every single major financial publication on the planet including all the ones you see to the left.
We are honored that Robert took time out of his very busy schedule to get with us and do this interview so be sure to share this and comment below your appreciation.
Our Interview with Forbes Columnist on Baby Boomers and Network Marketing
In this interview I chat with Robert Laura on why Baby Boomers might consider network marketing as an option. He makes some powerful points in here that people need to hear.
Was that powerful? Feel free to share and deep appreciation to Robert Laura for hopping on with us!
To Your Abundance!
Did This Help You? If so, I would greatly appreciate if you commented below and shared on Facebook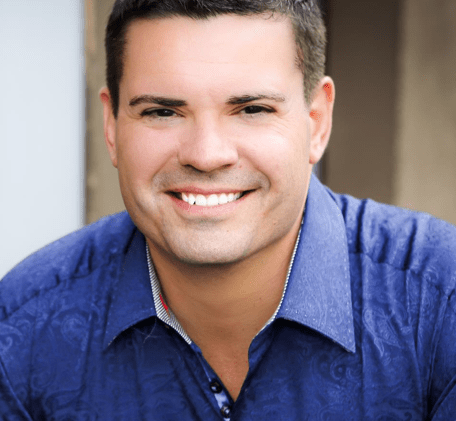 Ray Higdon's Sales and Marketing Blog
Skype: ray.higdon
Email: [email protected]
"I Teach You the Marketing, Mindset and Sales Strategies to Make More Money and Follow Your Passion!"
If you enjoyed this post on Why Baby Boomers Might Consider Network Marketing, retweet and comment please