<<<<====Share Over Here =)
Who Should Attend Top Earner Academy?
Last year my wife and I started the event called Top Earner Academy. Inside this post I will share who should attend and why you might consider coming.
If you are serious about getting smarter results with your marketing and networking business, read this entire page.
What is Top Earner Academy?
We started Top Earner Academy to fill a need in the marketplace. There are already plenty of events that teach the basics of old school network marketing like prospecting, recruiting, and mindset.
There are also plenty of events that teach mid-advanced Internet marketing strategies.
We designed Top Earner Academy to not only combine the best of both worlds but to do it in a way where anyone could follow the steps of both new and old school to become a top earner in their company. We literally share how we have created our business that has created an amazing lifestyle for us.
Who Should Attend?
The following types of people should consider attending Top Earner Academy:
– If you are brand new and serious about getting your business going faster
– If you are sick and tired of attending company events at the same rank
– If you have an interest in building a brand online or want to increase your exposure using the Internet
– If you are already a top earner but know you could be doing better with content creation, branding and making more sales using online strategies
Why Listen to Us?
You might consider listening to us because we know where you have been or might currently be.
I had failed in 11 different MLM companies before I understood the 5 principles of becoming a top earner. In company 12 I became the number one income earner and you will learn exactly what we did to do that.
You will also learn how to get more leads, not just from Jessica and Me but also from one of our good friends and partners Vince Reed.
You are going to learn my super simple content creation strategies that allow me to get 350-450 leads every single week FOR FREE. Just so you know, when you get that many leads you literally never get frustrated if any individual tells you no, because you know you have so many more coming in.
Jessica is going to share with you her updated social media strategies that have SKYROCKETED our brand and marketing to the next level and has gotten the attention of quite a few top earners in the profession.
Another key part of our success is the art of getting exposure. IF you want to have other leaders and trainers reaching out to YOU to get YOU to train for them or speak on their stage, we are going to show you exactly what we did to accomplish that.
Jessica is also going to share her $800,000 product launch formula that she used to launch her 10k Social Media project and how you can incorporate this into a product YOU want to promote or even to recruit a bunch of people into your network marketing business.
Our Speakers
– Mr. X – To be revealed later! He has generated over one billion in sales and is one of the most influential best selling authors and trainers you will EVER see on ANY stage!
– Mark Hoverson – 8 figure earner and marketing and mindset mentor to both of us
– Lisa Grossman – One of the most amazing and smart network marketing leaders you will ever learn from
– Cesar Rodriquez – One of the best recruiters on the planet and probably the best cold market recruiter in the profession
– Vince Reed – Lead generation machine, he is going to help you get more lead than you can even dream of!
– And there will be a success panel to be revealed later
– And of course, your hosts, Jessica and Me!
It is Your Time!
Isn't it time you take your business to the next level? Aren't you tired of doing it on your own? Let us help you at Top Earner Academy. June 12-14th is the standard event with a VIP day on the 15th. Last time we did this we had Sooo many people come up to us and tell us that it was the best event they had ever been to! And this year is going to BLOW last year away!
Check out the amazing speakers and more at Top Earner Academy.
Feel free to share and comment if you are excited to step into the ranks of the Top Earners!
To Your Abundance!
Did This Help You? If so, I would greatly appreciate if you commented below and shared on Facebook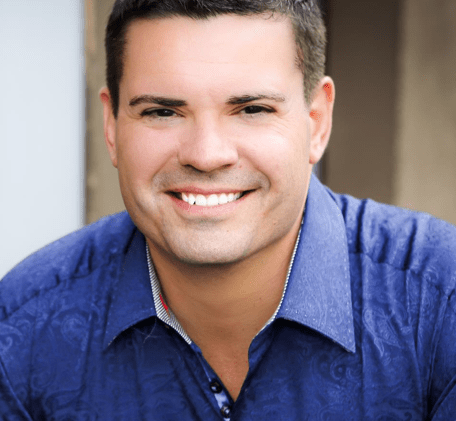 Ray Higdon's MLM Blog
Skype: ray.higdon
Email: [email protected]
"I Show Network Marketers How to Recruit More Reps, Get More Leads and Become a Top Earner in Their Network Marketing Company."
PS: Early Bird Special Ends Monday! Grab your ticket to Top Earner Academy, June 12-14th, Orlando!
If you enjoyed this post about Who Should Attend Top Earner Academy?, retweet and comment please