<<<<======Share on Facebook Here
If you Like, RETWEET HERE============>>>>
And Comment Below!
Amazing What You Can Learn While on a 7 day MLM Cruise
I am really tan right now. We just got back from a 7 day MLM cruise that we won and I am excited to be back in the swing of things. I learned some pretty powerful stuff on this trip and I want to share it with everyone as it may just be the little bit of information that once heard, may help you see how to get to your goals and dreams.
MLM Cruise Aboard the Celebrity Solstice
This was a pretty elite group that went on this MLM cruise. You had to have two levels of duplication or recruit a ton of people. I am proud to say I won it with duplication. The ship was the Celebrity Solstice which is by far the best ship I have ever been on. Enough about that, on to what I learned!
Masterminding on the MLM Cruise…
I spent a lot of times with the company owners. All three have over 20 years of experience in the MLM industry as owners of an MLM software company, long term members of the DSA (Direct Sellers Association) as well as past owners of other MLM companies. I had two distinctions that helped me realize where I could increase my duplication and understanding of what it takes to help others succeed.
People who have fast success with a network marketing business opportunity typically have one of two characteristics (sometimes both). They either have a sales background where they have been taught to read people's body language and understand how to talk to people in a professional way or they have high credibility. The type that can call on people and just enroll them in their MLM without ever even showing a presentation. I have lots of these types of people in my team but combined, those with these types of characteristics only represent about 5% of the population. So, here is the question….
How do you get the other 95% of the people to see some success?
This was a great conversation I had with the founders on our MLM cruise. The way you get the others to have success is by helping them through self improvement, establishing why they are doing it (and the pain associated with not doing it) and giving them a simple way to present information to others.
Someone with strong sales skills or high credibility will build their business IN SPITE of everything around them. Your MLM company could have a terrible website, presentation and poor marketing materials and a high performer will still have success. To get the other 95% producing, give them an easy to follow system to present the company information. It is much less about how great a presentation is and much more about how to get everyone comfortable sharing the information. The system I use with my team is very easy to duplicate but with this revelation, it is going to get a lot easier and I am working with the company to make this happen. (stay tuned those of you who are my teammates)
The other revelation…
Most of the people I talked to on the cruise were dreading Monday. They didn't seem to be very lively the last night of the cruise as it seems they were dreading the work week. As I sit here in my house in sunny Florida, I realize how blessed I am to be doing what I actually want to be doing. I was anxious to get back to working with my team and helping more people have personal breakthroughs. If you are one of the majority that dreads the work week and or Monday, CHANGE IT! Life is meant to be ENJOYED not ENDURED!
Oh, by the way, want to see the highlights of the MLM cruise including beach videos with sea turtles and interviews with leaders? Watch the below video and enjoy!
If you enjoy this post, please quickly do me a favor and share with others and comment below.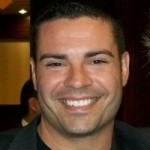 Ray Higdon
Follow Me On Twitter – Southwest Florida Twitter Dude
Check Out My FB Page – Ray Higdon Page (Free Internet Marketing Resources)
Wanna Work With Me? – Work With Ray Higdon
PS: You can get updates like this and others by entering your name and email in the top right box of my site.
PSS: If Your Upline Does Not Have a Step-By-Step Blueprint For Success, Check This Out (Unless You Already Have Too Many Leads) –

Click Here For Instant Access
NOTE: You Have to Check the Checkbox
That Says You Are NOT a Spammer to
Make a Comment Below
Image: Salvatore Vuono / FreeDigitalPhotos.net
Image: photostock / FreeDigitalPhotos.net
If you enjoyed this blog on what I learned on the MLM cruise, share this with others and comment below!