Activity Tracker For a 90 Day Blitz
As you may have heard, I am rocking a 90 day blitz with my network marketing team and it has created some serious buzz. Many people were fired up but are now asking, OK Ray, what the heck do we do? This will help you with an activity tracker and lay the track for you to run on.
Why Use an Activity Tracker?
Normal people are easily distracted and can easily find themselves wondering what to do. An activity tracker is a rundown of actions they should be taking and preferably in a point driven system so you can have a goal of doing X number of activities per day.
What Type of Activities are Worthy of Tracking?
You want to create an activity tracker that assigns a sliding scale of points to things such as:
– Prospecting (online or offline)
– Scheduling a follow up
– Conducting the actual follow up
– Sponsoring someone into your business
– Conducting a training or strategy call for your new recruit
– Hosting a meeting
There are more actions that should reward points but that should get you started.
 Managing Your Routine
I have long said, "Your time management will dictate the velocity of your success". As some of you have heard I started my network marketing business by getting 20 no's per day, everyday, for six months. That was before I understood online marketing so I solely focused on prospecting.
A point driven activity tracker, if designed properly, will FORCE you to stay on track and in return will FORCE you to get results. My team and I have used a certain activity tracker on three other vacation incentive trips and every time I saw people step up and get results that had never gotten them before.
What Else Do You Need for a 90 Day Blitz?
Here are the essentials of what you need to do a 90 day blitz for your MLM business.
1. An activity tracker
2. Specific goals. For example, those in my team are working toward qualifying for our national expansion team as well as win a 7 day, 6 night cruise on Royal Caribbean Independence of the Seas.
3. A list of leaders you can use for three way calls
4. Weekly training and mentoring
5. An offline or online community all working together to keep each other fired up
So if you are NOT in my team, work on putting all those powerful ingredients together. If you ARE in my team, just shoot me an email if you are unsure where any of those things are.
Would You Just Like to Have My Activity Tracker?
If you would just like to download my activity tracker for my team and a log to track, I hadn't planned on sharing it with people outside my team but got so many requests yesterday I thought I would make it available. IF you want the activity tracker and log, comment below AND share this post on Facebook. We will be checking to make sure you did both. Once you have commented and shared on Facebook, just Click Here to get your tracker – Happy Blitzing!
If you enjoyed this post please comment and share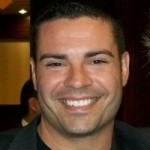 Ray Higdon
Skype: ray.higdon
Email: [email protected]
Work With Me – Numis Network
Image(s): FreeDigitalPhotos.net
If you enjoyed this post on the activity tracker, retweet and comment please