<<<<======Share on Facebook Here
If you Like, RETWEET HERE============>>>>
And Comment Below!
7 Things to Know Before You Buy Business Opportunity Leads
Where can I buy business opportunity leads? That is a question I get all the time from my team and from other people wanting to have success in network marketing. I strongly encourage learning online attraction marketing but the fact of the matter is, it takes time. This article will help you with understanding what to know before you consider buying business opportunity leads.
Should You Purchase Business Opportunity Leads?
A constant and steady lead flow in your Network Marketing business is vital to being successful. Not everyone is comfortable talking to friends and family or feel they have burnt them out. I have found that most of the times this is NOT the actual case but when getting started, you need to seek out numerous, reliable sources to create a steady lead flow. Buying MLM leads is one way to create instant lead flow, and also compliment other lead generation sources.
Here are the 7 things you need to know before you buy MLM leads:
1. Know your product
Before you can talk to a prospect and start generating interest, you need to know and understand your company, product line and compensation plan. Being educated will give you more confidence when you are talking to your leads because you will be able to answer questions, overcome objections and determine the potential fit with your prospect. Now, this does NOT mean you have to explain everything about your business. you simply need to know where to point them. Having a link to a video about your compensation plan will save you time and frustration of trying to explain it over the phone. You also want to use whatever resources and tools your company has to lessen the amount of talking you have to do on the phone.
2. Know your system
Knowing your system isn't just a type of technology, rather a sales system that you put your prospect through to get to a sale. You should have clear goals for each prospecting call, from the time you say "hello" to the "next step". The next step could range from setting an appointment, a three way call, sending an email, or conducting a presentation. When you get a voicemail message, are you leaving a voicemail that gives detailed information about how to
get a hold of you. Your system will be in place with your upline. Find out what is working for them and plug into their system. When you are working leads, be as efficient as possible.
3. Know what leads are
When purchasing leads, you need to know what type of information the person was looking at and where they came from. Nowadays most business opportunity leads are generated online. The leads have done various business opportunity searches on a search engine, such as "make extra money from home", "start a home business", etc. and have come to a landing page. They have requested information and are waiting to receive it. Sometimes these leads have visited multiple places to get more information. The quicker you get the leads after they optin the better they are, however, the more you will pay.
4. Know your lead product
Once you are ready to buy leads, understanding which lead product is best for you is the next step. Are you interested in calling leads when their interest is at their highest? Then you will want to purchase Real time leads. Are you just getting started and want to get a lot of practice and build your list with a lesser investment? Then, the discounted, aged leads may be better. Test them out and see what works best for you.
5. Know how to listen
One of the biggest sales killers, is talking too much and not knowing when to listen. People go online looking for something more in their lives, and it is your job to find out what it is, connect with the person and see if there is a match.
6. Know how to sort
Just because you paid for the lead, it doesn't mean that you should get emotionally attached to each one. Buying leads is, and always will be, a sorting process to find your next business partners. If you are terrible at the phone, either, buy MLM leads or get a job at a telemarketing company. Gaining experience on the phone is worth its weight in gold. Every big recruiter or enroller is good on the phone. Most of them used to be terrible but experience made them better.
7. Know how to close
Once you've made your connections, presented your opportunity, validated you and your company, ask for the sale! So many opportunities are missed simply because a person was too busy connecting and chatting, instead of asking for the business. You are looking for serious people to join and become a part of your team, don't forget to ask. The experience and hands on training you get by just getting on the phone and making calls, is priceless. The more you are calling leads, the better you will become.
My Telemarketing Days
I used to work for a telemarketing company when I was 18 selling long distance. About 20% of the people cursed me out as they did not want a telemarketer calling their house. That job was not fun but it helped me get over my fear on the phone. I owe a lot to that job and in life we can attribute a lot of our growth to the times where things were NOT that fun.
I have had a lot of people ask me about buying opportunity leads so I decided to team up with Responsive Data that is the top supplier of real time leads in our industry. Their services are used by people like Ray and Ferny, Todd Falcone, Ted Nuyten and more. If you are serious about buying leads or want to get better on the phone, visit my brand new page where you can buy leads today – Business Opportunity Leads Store
If you enjoyed this post please comment and share if you want more content like this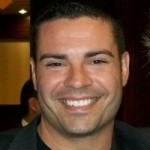 Ray Higdon
Image: Ambro / FreeDigitalPhotos.net
PS: If Your Upline Does Not Have a Step-By-Step Blueprint For Success, Check This Out (Unless You Already Have Too Many Leads) – Click Here For Instant Access