6 Online Network Marketing Tips to Crush 2015
Wanna learn how to crush 2015 using Online Network Marketing?
Here are 6 Online Network Marketing tips that will get you rocking!
Can You Use the Internet to Build Your Network Marketing Company?
You most certainly can but most people attempt to do it in all the wrong ways. They think because there are SOOO many people online, they can just throw their company page everywhere and eventually someone, somewhere, will join them.
I highly suggest against that approach and instead, with a wee bit of intelligence, you can successfully use the below online Network Marketing tips to recruit more people and get more people reaching out to you!
NOTE: Just because I teach online network marketing strategies does NOT mean I am against traditional network marketing methods. In fact, when you run into an online network marketing trainer that preaches against home meetings, using the phone, talking to your warm market…run! It almost guarantees that they have never built a successful network marketing business.
6 Online Network Marketing Tips
1. You do NOT have to be an expert to start producing online content. Marketing is simply the solving of problems to grow your audience. Instead of waiting until you are super successful, start sharing what you are learning via online content to help others learn what you are learning.
2. I teach the ILT method, this stands for Invest, Learn, Teach. When you invest your time and or money to learn something via books, courses, webinars, coaching, etc, take one additional step to teach what you are learning IF you wish to attract people that are hungry for information. There are WAY more people hungry for information than there are people ready to join someone they don't know in their opportunity. By putting training content out there, you build your audience and credibility with people to the point that some will want to work with you.
3. IF you are learning how to create content and brand yourself online, I would suggest AGAINST pushing all new teammates to learn it also. MOST people are too lazy to learn online network marketing strategies so keep it basic for the team as a whole UNLESS they express interest in stepping it up.
4. Good marketing raises more curiosity than resistance. When you smack the name of your network marketing company all over the place, it raises zero curiosity and people are just googling it to learn that it is a scam. Instead of smacking your company name everywhere, talk about benefits of being in your team, training or leadership and let people reach out to you and ask.
5. Online network marketing is passive, it takes time to start generating leads. Prospecting is active. IF you do not have steady leads coming in, you should most certainly be prospecting more people.
6. Believe you can do it! It is a learning curve but you can learn it by just getting around people that are making it happen. If I can learn it, with all my obstacles around things that are technical, you can too!
All 6 of these tips came from my Marketing workshop we are doing this weekend in Florida. IF you'd like to get more than just these 6 tips and want to get the entire two days worth of audios, you can get them for a very good price here". That price will remain until Sunday at Midnight and after that will more than double. It's been awesome so far, we had people travel from Poland, England and all over Canada and the US to be at this event. YOU can get all the goodies for one low price WITHOUT leaving your house. Check the price and bonuses and be sure to share with anyone who might be interested.
Did you get value from these tips? Wouldn't it be cool if the spammers on Facebook saw these tips and improved their game? Feel free to share and comment below if any tip jumped out at you.
Did This Help You? If so, I would greatly appreciate if you commented below and shared on Facebook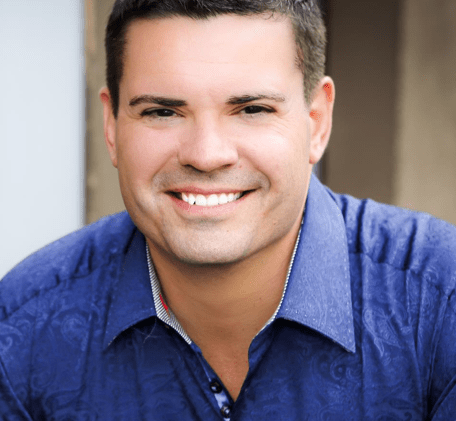 Ray Higdon's Network Marketing Blog
Skype: ray.higdon
Email: RayLHigdon@RayHigdon.com
"I Teach You the Marketing, Mindset and Sales Strategies to Make More Money and Follow Your Passion!"
PS: {Pre-Release Pricing} Marketing Mastermind Workshop Audios. If you lack a step by step marketing plan, these bonuses and audios will walk you through it – Click Here to Learn More
If you enjoyed this post on 6 Online Network Marketing Tips to Crush 2015, retweet and comment please