5 Weird Network Marketing Tips that Work
Yesterday at our event we shared a LOT of Network Marketing Tips, here are five weird ones that work.
Comment below which one is your favorite and feel free to share.
Do You Want to Become a Top Earner in Your Company?
I am doing a FREE webinar on Thursday on the 7 Secrets to Becoming a Top Earner in your Company. IF you are feeling stuck at a certain level and need some help getting to where you want to go, Register here and I will see you Thursday!
You can invite teammates to that webinar as well and be sure to get on early as it will probably pack out!
5 Weird Network Marketing Tips That Work
1. Never give up your power. When someone you are prospecting is cynical or skeptical, instead of being defensive (which doesn't work), pull the power back by saying something like "Cool, no problem, clearly it isn't a fit for you but do you know someone who might be open to learning how to make extra money if we showed them exactly how"? Many times this will get them interested where they were not before (but don't be addicted to that) or they may give you an actual referral.
2. Lead them. Too many network marketers are terrified of asking for the sales even when they have a good prospect that is interested. IF you make it weird, they won't join. Lead them by saying "sounds like you are ready to join" and then shut-up. We have recruited hundreds of people with that one line.
3. Give them the Green Light. When someone tells you they need to do their research, tell them "absolutely, there are well over 100 videos online that I would suggest you watch each and every one of them to make sure this is a fit for you. We invest a lot of time training you and we don't want anyone on the team that just isn't sure if this is a fit." Now, MOST network marketers would be terrified to say something like this and they do their best attempt to PREVENT them from doing ANY research and to join on the spot. 9 times out of 10 that approach sounds like you are hiding something. You will be SHOCKED at how many people you give the "green light" too and never do any research and instead just sign up.
4. Call your BURNT market. IF you have been in 52 network marketing companies in the last 52 weeks (or close) and you have had the guts to actually reach out to your warm market, they are now immune to your money message. Even if you tell them if they hand you a $10 you will immediately hand them back a $20, they won't do it. Instead of the same, tired old make money pitch, hit them with this "Hey, I know you have ZERO interest in the business I am doing but I actually do think you might like the product". This is one of those weird network marketing tips that flat out work to get them to check out the presentation and amateurs might say "Well Ray, I want biz builders more than customers", the presentation will do it's job, I have recruited lots of people using this method as they came back to me and asked "Why wouldn't I do the business?" and I respond, well, I hadn't thought of that but OK!
5. Throw away your business cards. Before you gasp and spill coffee on your suit, yes, business cards simply aren't good marketing and you should not be using them. Why? Because no one follows up. Instead of handing our YOUR business cards collect the business cards of people you meet so that YOU have the power to follow up and then DO IT!
Join the Conversation
Are those network marketing tips a little different than what you thought? It is amazing how powerful you become when you hold the power in the conversation. Not only do the above network marketing tips work but they are actually easy and fun to do too.
Feel free to share with any teammates that may benefit.
Did This Help You? If so, I would greatly appreciate if you commented below and shared on Facebook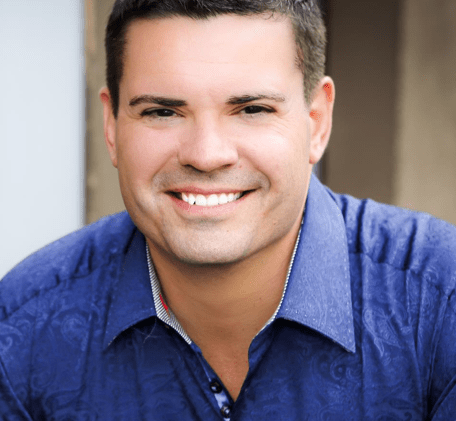 Ray Higdon's Network Marketing Blog
Skype: ray.higdon
Email: [email protected]
"I Teach You the Marketing, Mindset and Sales Strategies to Make More Money and Follow Your Passion!"
PS: IF you want to reach ranks you have never reached before in 2015, Let me Help You with This Free LIVE Training, Register here
If you enjoyed this post on 5 Weird Network Marketing Tips that Work, retweet and comment please