5 Steps on How to Market Your Book
So you wanna know how to be an author? IF you are doing this to gain more credibility and profit, I would highly suggest to first learn how to market your book, this post will help.
How to Promote Your Book
With the amazing help from my friend Rebecca Woodhead and a few other authors, I have learned a ton on how to promote your book in whatever niche you are in.
It all started with a private mastermind group to get feedback, buzz and some excitement going and from there there are 5 logical steps to more profits if you want to know the best way how to market your book.
The Truth About Marketing Your Book
I think a lot of people think that writing a book is going to make them rich and the reality is that is hardly ever the case. If you are an aspiring author and you are struggling, the thoughts of you becoming rich from a book is really, really unlikely. However, there are ways to make more profit than not and the biggest deal, in my opinion, when you write a book is the credibility you gain from simply being an author. Authors are part of a special society and if you are positioned correctly, which I will talk about in the below video, you will get asked to speak at events and you will attract different crowds of people that the non-author version of you would not have.
Video: How to Market Your Book
Would you like to get the full video? Within the next 48 hours I will be sending out the full 11 minute video of the 5 steps how to market your book out to the buyers of my book called VMI – Think and Grow Rich for Network Marketers. If you have not yet joined the journey, you can download your copy of the book AND hop into the VIP book journey with me by going to this site – Grab Your Copy of My Book and Get the Bonus Here!
I fully believe that that very first video on how to market your book is well worth the entire cost of the book and the bonus (and it is only the FIRST video!)
If you have already purchased my book, you will get your video within the next 48 hours, looking forward to your feedback!
Are You Already an Author or an Aspiring One?
I would love to see your comment below if you agree or disagree with my statements above. Do authors typically get rich on their first book or is that industry ripe to learn how to make more money via the proper ways how to market?
To Your Abundance!
Did This Blog Help You? If so, I would greatly appreciate if you commented below and shared on Facebook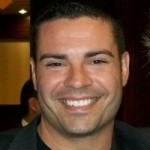 Ray Higdon
Skype: ray.higdon
Email: [email protected]
Work With Me – Numis Network
Image(s): FreeDigitalPhotos.net
PS: Brendon Burchard is one amazing speaker and author, Check out his latest video on Marketing
If you enjoyed this post about 5 Steps on How to Market Your Book, retweet and comment please