4 Public Speaking Tips For Presenting Your Homebased Business
More times than not, a person presenting their homebased business may be their very first time speaking in front of a group. I consider myself someone pretty good at teaching others how to speak as I used to be totally terrified of speaking. I was about the worst speaker I have still ever met as I was so nervous. I have since gone on to speak comfortably in front of very large crowds all over the world and have 4 public speaking tips that may help you in this blog.
Public Speaking Tip #1 – Start With Confidence

Start with power. Start with a bold statement or a statistic. You want to grab the attention of the audience right away. You have about two minutes to grab them and do not spend the first two minutes apologizing for being nervous. I recently spoke in Tampa to a small group of around 200 and I started my presentation with "The Internet Doesn't Work". I went on to say that the Internet doesn't work, but you can work it. Start with confidence in the beginning and there will be less people paying attention to you and will pay more attention to your content.
Public Speaking Tip #2 – Power of the Pause

Pausing is your most powerful way to make a point. This allows the audience to let the information really sink in. When we are nervous we tend to fill space with "um"'s and "ah"'s, I tend to say "ya know" a lot, it is a habit I am still working to break ya know? Haha, I said it again! If you take a speech and strip out the um's and ah's and instead pause...it is very, very powerful. Do not be afraid to have some silence in between your points.
Public Speaking Tip #3 – Statue of Power
Don't mistake this tip, I am not saying to stand still for the duration of your homebased business presentation. You want to have movement, certainly. Most people I watch do move around when speaking, however, they miss the power of the statue stance. Move around when building up to a point you want to drive home but stand like a statue with your feet planted when you deliver the point you want the audience to really get.
Public Speaking Tip #4 – Tell Them They Are Getting What They Want
This is one of my favorite tips. This works especially well if you do not know your audience very well. You spend the first 10 minutes asking the audience what they had hoped to get out of attending the presentation. It is better if you can write what they reply with on a whiteboard but even if you cannot, you let them speak, note it, acknowledge it and as long as what they are saying is close to what you are covering, tell them that their expectations are on target and you will be covering exactly what they are looking to hear. This puts them at ease and instead of them wondering in their heads if you will cover what they want to hear, they simply listen.

If you enjoy this post, please quickly do me a favor and share with others and comment below.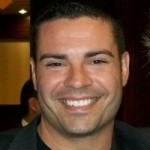 Ray Higdon
RayLHigdon@RayHigdon.com
Follow Me On Twitter – Southwest Florida Twitter Dude
Friend me on Facebook – Ray Higdon Facebook
Check Out My FB Page – Ray Higdon Fan Page (Free Internet Marketing Resources)
Wanna Work With Me? – Work With Ray Higdon
PS: You can get updates like this and others by entering your name and email in the top right box of my site.
PSS: If Your Upline Does Not Have a Step-By-Step Blueprint For Success, Check This Out (Unless You Already Have Too Many Leads) –

Click Here For Instant Access