Today's post you will get my 4 very best Social Media Network Marketing tips.
MOST of your team are on Facebook and other social medias, make sure you and they are doing it right!
Should You Bother with Social Media Network Marketing?
The next time you are at your company event I encourage you to ask around to see who has a Facebook account, Instagram account or both. You will be shocked that there will be probably less than 1% that don't at least have one and many will have both.
Social Media Network Marketing is absolutely something you should learn if not to at least be able to teach your team what NOT to do. This article shares some simple rules of social media marketing as well as help you with getting more results with marketing using social media.
My Rules of Social Media Marketing
1. Out of 100 posts, I would highly suggest that less than 5 be direct to a sales page or even a capture page. Too many people think social media network marketing is simply about smacking your company page or capture page out there in the belief that the more times you post it eventually someone, somewhere will become a lead for you. The truth is you are doing more damage than you are possibly doing good. Instead of this approach, choose to create a 2 step approach where you post something
that gets people to private message you and THEN you talk with them one on one and send them your sales page, etc.
Click here to Tweet this Tip
2. Remember you don't have to spam to get good results from marketing through social media. The best Social Media network marketing approach that I have seen work time and time again is to actually PROSPECT on social media, not just market. Marketing is you post something and you hope someone reaches out to you whereas prospecting is you create a communication with an individual and start a conversation with them. My wife built a $10,000 a month income using this approach in our last company and if you would like to learn how she did it, feel free to hop on one of the webinars she does. Simply register here – Social Media Network Marketing Training
3. DO NOT POST the name of your Network Marketing company on your social media. This is probably the biggest social media network marketing rule that is broken every minute of the day. Why do I say NOT to say the name of your company? Because it eliminates all curiosity AND it also does a few things. 1. The people that actually have an interest just google it, find something negative, and never tell you they even looked. 2. It turns off all the people not interested that MIGHT have eventually been interested down the road. You can use team names but don't have everyone connected to you on social media knowing what you would prefer to tell them personally.
Click Here to Tweet This
4. Post VALUE. The way that I personally do this is with this blog you are on right now. I personally think anyone that wants to achieve major success in ANY niche should have a blog. People LOVE education and inspiration and putting value out there is the perfect way to get people reaching out to you and actually WANTING to hear from you and learn what company you are with. IF you are a blogger and want to get more leads and sales, feel free to email me at [email protected] about my Private Blogging Association.
Were These Network Marketing Tips Helpful?
If you liked these Social Media Network Marketing tips feel free to share with your teammates, imagine if we started actually cleaning up Social Media so people didn't see so much spamming and company name dropping everywhere? That would be pretty cool, let me know in the comments if you got value!
Did This Help You? If so, I would greatly appreciate if you commented below and shared on Facebook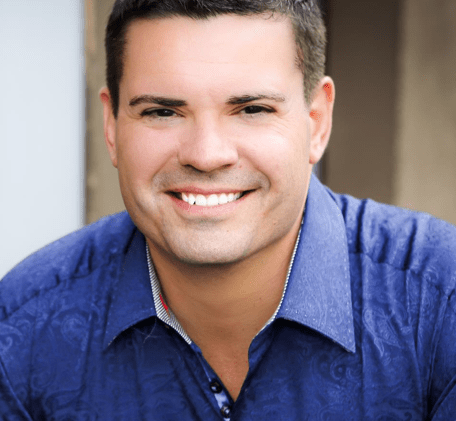 Ray Higdon's Network Marketing Blog
Skype: ray.higdon
Email: [email protected]
"I Teach You the Marketing, Mindset and Sales Strategies to Make More Money and Follow Your Passion!"
PS: If You Don't have a Team, Haven't Recruited Anyone (or less than 10 people), This is the Course you Should Get – Network Marketing Training Course
If you enjoyed this post on 4 Effective Social Media Network Marketing Tips, retweet and comment please