3 Tips on How to Work with MLM Leaders Video
There are a LOT of mlm leaders out there that at one point or another have made a lot of money in the industry. Almost daily I talk to someone who was at one point making $20-$50,000 a month in this network marketing business opportunity, some were making that years ago, others made it decades ago but it is really cool to find so many people that have tasted the good life of the MLM industry. Here are my 3 tips that I have learned the hard way on how to work with these past leaders.
Tip #1 – Remind Them What It Took
A lot of times a leader coming from another company has forgotten what it took for them to succeed in that past company. In the past company, they probably did a lot of meetings, called their warm market and did the things that have built large organizations. Most importantly, they had the mindset that they were going to get it done no matter what. It is easy to forget what it took when they first started to build a large business.
Tip #2 – Momentum
In a network marketing business opportunity, you can get lucky. If you are in the right place at the right time, you almost cannot do anything wrong. If you get into a company at the right time, you could literally build your business with very little skill or possibly even effort. If they are speaking from the experiences of a company in momentum and currently in a company that is newer or yet to experience momentum, they may look for the same sort of growth that just doesn't happen when a company is not in the growth stage.
Tip #3 – Have Support Resources for Them
A powerful way to work with mlm leaders and even attract them, is to have your system in place. Having training that they can snap their people into is a huge benefit because that means they don't have to spend time creating those resources. Perhaps it is using third party tools or online recorded videos, be sure to let leaders know what system you are using and help them snap into your system.
The below Video gives more depth to the problems you run into when working with mlm leaders and how to best support them
If you enjoy this post, please quickly do me a favor and share with others and comment below.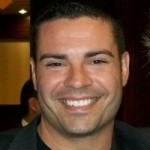 Ray Higdon
(239) 471-4800
[email protected]
Follow Me On Twitter – Southwest Florida Twitter Dude
Friend me on Facebook – Ray Higdon Facebook
Check Out My FB Page – Ray Higdon Fan Page (Free Internet Marketing Resources)
Wanna Work With Me? – Work With Ray Higdon
PS: You can get updates like this and others by entering your name and email in the top right box of my site.
PSS: If Your Upline Does Not Have a Step-By-Step Blueprint For Success, Check This Out (Unless You Already Have Too Many Leads) –

Click Here For Instant Access
NOTE: You Have to Check the Checkbox
That Says You Are NOT a Spammer to
Make a Comment Below