Before You Even Think About Buying Business Opportunity Leads
I know what I'll do! I'll just take the easy route and buy some business opportunity leads! Surely someone who has already asked for information on a homebased business would LOVE to talk to me or get my emails!
That is what a lot of budding home based entrepreneurs think but buying business opportunity leads may not be all its cracked up to be. I am going to share my experiences with buying leads and 3 things to know before you drop some moolah.
What do I classify as Business Opportunity Leads?
I would classify business opportunity leads as contacts you are purchasing that are either the emails and/or phone numbers of people who has shown an interest in a homebased business. These leads can come from ALL kinds of places such as magazines, direct mail, radio, etc.
1. Should this be your first approach?
Well, it depends but in most cases I would say no. If you are a crusher on the phone and love cold calling and at the same time do NOT wish to create your own lead generation mechanisms, then, ok, maybe buying these types of leads are for you! Now, I know that some reading this will comment and tell me how great they have done with buying leads and I will reply back that you are the minority! I think it takes a pretty special person to make financial sense out of buying leads, and, for that special person, it will make them a ton of money!
2. OK, I bought them, how do I talk to them?
OK, so let's say you went ahead and bought some leads, now what?!? YOU CONTACT THEM! OK, laugh now but I know PLENTY of people who have purchased leads just to have their phone feel like 800 pounds and NEVER END UP CONTACTING THEM! Don't let this be you! These are GRRRR-EAT for practice! (marketer note: Notice that the Grr's are separated by the word EAT, what is it telling you to do, lol)
Practice will make you the best. Practice beats talent. Discipline trumps ability and talent. If you have purchased leads and it turns out they are terrible, PRACTICE with them! (For more on the importance of practice, read Malcolm Gladwell's book: Outliers)
The reality is the people that have entered their information to learn more about a homebased business, probably entered their info on 50 different websites. When you buy these business opportunity leads, even if the company swears to you that they only sell them once and they are fresh, the person will probably not know what the hell you are talking about so you want to be a bit vague. Also, take a note from my friend Todd Falcone who says to evaluate all the information on the lead before you call them so you can build some immediate rapport. Look up their zip code and think of someone you know from or around there. Or, something that was in the news, or, whatever, you get the point! Here is a basic sample script you could use:
Contact: Dave Davison
Number: 239-239-2399
You: Dave?
Dave: Dave's not here man (sorry, couldn't resist), This is Dave
You: Dave, you entered your information on my make money from home site and I wanted to call you to see how I could help you. By the way, I see that you
are in Southwest Florida, I have a good friend named Ray Higdon that lives there and he loves it, he has a little maltese named Baxter, how long have you lived there? (paraphrasing people, work with me!)
Do NOT call the lead and sound like a company or a salesperson, they will NOT want to talk to you and certainly don't try to get them to remember where they entered their information at because they also won't remember that.
3. Is there a better way?
I say yes there is. I think you are much smarter spending the time to attract people to YOU versus some generic information page. Is it harder? Yes. Does it take more time? Yes. Is it worth it? Absolutely. When I talk to my leads most of them tell me that they feel like they already know me. That is powerful when you have leads that feel like they already know you.
People do business with people they trust and know.
About a year ago I plugged into an attraction marketing system called my lead system pro. This is where I learned attraction marketing. Now, there are several different systems out there that you can try, I have only tried this one and it has worked so why would I ever switch? I simply found a person that exemplified the type of presence I wanted to have online and asked them what they did (imagine that!).
I would encourage anyone that is considering buying business opportunity leads to at least look into attraction marketing. It has made all of my calls much easier to make and let's face it, people sign up with other people not with opportunities. Talking to purchased biz opp leads versus leads who have opted in to learn more about ME, is a huge difference.
If you enjoy this post, please do me a favor and share with others and retweet and comment.
====>>>Is there Such a Thing as Twitter PPC? Can you automate massive attention on Twitter?– Click here

To Your Abundance!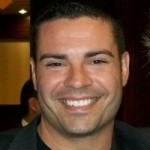 Ray Higdon
(239) 471-4800
[email protected]
Follow Me On Twitter – Southwest Florida Twitter Dude
Friend me on Facebook – Ray Higdon Facebook
Check Out My FB Page – Ray Higdon Fan Page (Free Internet Marketing Resources)
Wanna Work With Me? – Work With Ray Higdon
PS: You can get updates like this and others by entering your name and email in the top right box of my site.
PSS: If Your Upline Does Not Have a Step-By-Step Blueprint For Success, Check This Out (Unless You Already Have Too Many Leads) – Click Here For Instant Access