3 Steps to Generating 74 MLM Leads Per Day Using Craigslist
This is a guest blog post from my good friend and teammate, Ron Gelok. Ron is one amazing dude and in this blog he is going to show you the 3 steps to follow and how he is getting up to 74 leads per day, calling him, by using craigslist!
How my 11 year old brother and I generate 74 leads per day
If you have never generated a lead before in your life, well that's all about to change after reading this. What you are about to learn is so easy that I actually hired my 11 year old kid brother to do this for me. Using this popular website that you have heard of or used I have been able to get as high as 74 MLM leads in a single day with no previous experience or super powers.
I love this strategy because literally anyone can do it (even my 11 year old brother)! In network marketing there are tons of different things that work to recruit and generate MLM leads with. However, you gotta ask yourself, "is what I'm doing duplicatable? Can my team do what I am doing?" It's not what works it's what duplicates over and over and over and craigslist marketing is so easy a caveman can do it. If what you're doing now won't work 50 levels down from you, well you might want to reevaluate what you're doing. You need to be duplicatable if you want the long term income, period.
Why Craigslist Marketing for MLM Leads?
Craigslist is one of the highest trafficked websites in the world and its full of people looking for opportunity. Craigslist.org is a website used to advertise things you are selling, events, jobs, oddball things, and pretty much whatever you can think of. We are keeping it very simple today, no crazy image ads, or sending them to a website. YOU DO NOT NEED A WEBSITE OR INTERNET MARKETING SKILLS TO DO THIS.
What Do You Physically Do To Get Craigslist Leads in The Next 24 hours?
Step 1 Set up a free google voice account so all of your leads are not going to your cell phone while you're busy doing other things. You want your leads going into google voice because its an easy an simple way to manage your leads and you don't have to answer the phone every time they call.
Step 2 Set up your voice mail that says, "Hello There, thank you for calling the office of XXXXXXX. If you are calling this number its most likely from the ads on craigslist. We are currently receiving high volume of calls. Please leave your name, number, and what separates you from all the other people calling this ad and you will be contacted within 48 hours. "
Step 3 Post Your Ad
Craigslist.org
Go to your State and City
Go sales jobs
Post Your Add (be sure to click submit at the very bottom of each page)
Confirm your add in your email account– this makes your ad go Live so others can see it on craigslist
You Must Call your Leads in your Google Voice account
You do not have to register a craigslist account to post ads. Realize that some of your ads will get flagged, deleted, and your email address could be blocked from craigslist. When this happens just understand that it is part of the game, not a big deal, and that you can make another email address and do the same exact thing. I find that my magic number for posting ads is 5-10 every 1-2 days. However, you really want to posting in the area you live in. Its powerful when you can bring your craigslist lead to a local meeting in your area.
Sample Ad
Title Line – Promoters Wanted
$750-$1500 per month part time
No Experience Required, Will Train
Call 239-xxx-xxxx (this is your google voice number)
YOU CAN MAKE YOUR OWN ADS ALSO- Test and Track
What about the Lead Quality of Craigslist MLM Leads?

The quality of craigslist MLM leads are pretty mixed but overall I'm very happy  with them. I've spoken with the VP of a fortune 500 company, bankers, marketing CEO, salesmen with 20 years experience with teams under them, but I have also spoken to people who don't have any professional experience, who are on welfare, who are in foreclosure, who are absolutely crying out for opportunity to slap em in the face so they can pull themselves out with your help.  That's whats beautiful about network marketing is that regardless of who you are or where you may have come from the opportunity is exactly the same for everyone, so truly anyone can be successful in this industry and create the life of your dreams.
Posturing Yourself on the Phone with the Craigslist Leads
It comes down to your posture. Before I jump on the phone I take a deep breath and focus before each call, pump myself up a little and dial.  When I am on the phone I am a bada$$ entrepreneur who is very very busy and looking for some quality people to enter into my company and help me build.
My attitude is I don't have time for tire kickers cause you will have tons of other leads waiting for your call. You don't NEED anyone to join your business, they need you and that's how you keep your power. After all you are building a multimillion dollar business so you better treat it like one. You are the one who holds the power, your business is essentially a treasure chest that only you have the key to, but for those who qualify themselves to you, you can let them look at the gold and silver inside and if they want some of that treasure then they are going to have lock arms with you and join your business.
Ray taught me to posture myself on the phone and be confident. Since I have done that my recruiting has gone up, I feel better as a person, and my phone calls are a lot of fun because I have full control.
Local Mojo and Craigslist Marketing
The other thing in combination with posture that will take this entire strategy to another level is to invite your leads to your local meeting. Imagine how your business looks when you show up with 5-10 prospects when everyone else has 1 or 2. This is why I say stay local. I believe live meetings/events are better for recruiting then an online video, the online presentations are very very good and I use them every day for people that are not in my area. Pretty simple, hmm I wonder if my team can do this?
Remember that Rome wasn't built in a day. You have the ability to do this and there are people out there that need your help.  Someone needs to hear your story, it can potentially change someone's life! Realize that you have greatness inside of you and by doing this business and helping so many people accomplish their dreams you unleash that greatness.  Take action and make it happen. –Ron Gelok
From Ray
Ron is a perfect example of being creative and powerful as an entrepreneur, encourage you to seek him out and chat with him if you have questions. If you want more marketing granola to crunch on, and would like a free 2 week mentorship with me, check out these marketing DVD's and if you purchase, you will get mentorship with me as a bonus.
If you enjoyed this post please comment and share if you want more content like this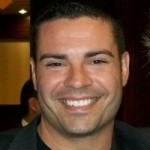 Ray Higdon
Image: nuttakit / FreeDigitalPhotos.net
[SURVEY_FORM]