3 Red Hot Ways to Come up With Blog Content
If you are serious about utilizing the Internet as a tool to help build your business, you probably have heard to create a blog. One real common question I get asked is "How the heck do you come up with blog content?" This post will help you with three real cool ways to come up with blog content easily and often.
Come up with Blog Content by watching Social Media
Let me guess, you want to come up with blog content that gets shared and gets commented on, right? Well, study Facebook. What status updates or actions in social media get shared and commented on? Then based a blog post around that very subject. For example, when I made this post on Facebook on how I hit a new rank in my company, I had 18 likes and 15 comments within an hour. People like to hear about accomplishments. Don't use this example as the ONLY way to come up with blog content though, but, studying other marketers is very smart on what gets attention and what will also get attention on your blog.
Come up with Blog Content via your schedule
Every single morning I follow this schedule.
– Wake up early
– Drink 16 oz's of very cold water
– Strap on the headphones and walk around my neighborhood listening to sales or marketing training
– Cold Shower
– Eat and then come up with blog content based on social media observations, calls I had the day before or what I learned that morning on the walk
Schedule your studying to constantly get better and also get better at coming up with blog content. Use blog titles like "3 things I learned about _______", "7 steps to ________", etc. People love numbers (you are reading this post aren't you? 🙂
Learn the power of an Interview
When you are a new blogger or network marketer you want to be associated with successful people. Do not be afraid to interview those you see that are having success. Most of us marketers are more than happy to help new marketers, especially if they are on our team or in our company. Reach out and ask leaders if you can record an interview with them. You can use a conference call like (www.FreeConferenceCall.com) or use skype to do a video interview and then upload it to youtube. Some sample questions you can ask that others will be interested in are:
– What do you think of the current state of our industry?
– Why did you choose this industry?
– What are your three tips to building a large organization?
You can also come up with your own. By the way, my friends Adam Chandler and Jordan Schultz just created this product to assist marketers on creating content, getting more backlinks and social media bookmarks and shares. They are both good friends of mine and they are quality guys. If you would like to see the cool offer they put together, you can see it by visiting their site at Tribal Syndication Domination.
Will this blog help you come up with blog content? I hope so and if you have any questions for me, I would appreciate you posting them as a comment below 🙂
If you enjoy this post, please quickly do me a favor and share with others and comment below.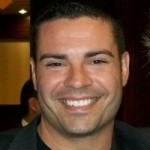 Ray Higdon
Follow Me On Twitter – Southwest Florida Twitter Dude
Check Out My FB Page – Ray Higdon Page (Free Internet Marketing Resources)
Wanna Work With Me? – Work With Ray Higdon
PS: You can get updates like this and others by entering your name and email in the top right box of my site.
PSS: If Your Upline Does Not Have a Step-By-Step Blueprint For Success, Check This Out (Unless You Already Have Too Many Leads) –

Click Here For Instant Access
NOTE: You Have to Check the Checkbox That Says You Are NOT a Spammer to
Make a Comment Below
Image: Master isolated images / FreeDigitalPhotos.net
Image: Pixomar / FreeDigitalPhotos.net
If you enjoyed this MLM Training blog on how to come up with blog content, share this with others and comment below!