3 Methods of Network Marketing Recruiting
Are you running out of ideas on finding new ways to increase your network marketing recruiting? This quick post will help you boost your sponsoring, increase your commissions and elevate your results in your MLM.
1. Network Marketing Recruiting Using Offline Attraction Marketing
About a year ago I had a private mastermind retreat that a small group of entrepreneur paid $9,000 per person to attend. Offline attraction marketing is a very powerful way to attract more people to you, in a very targeted way, that then turns into a powerful way to boost your network marketing recruiting. IF you wanted to attract, say, realtors, all you would do is run offline (you can also do this online) events or webinars that are aimed at solving the problems of your target audience. Watch the below video if this method interests you:
2. Network Marketing Recruiting Through Facebook
OK, so you are thinking, "Ray, this isn't a new method to boost my network marketing recruiting!" bear with me here, it is certainly NOT a new method but SOOO many people do it the wrong way, it STILL needs to be taught. Here is a quick list of the things to do in your network marketing recruiting on Facebook:
1. Never send unsolicited links (learn to get them to ask you for it)
2. Focus on turning your cold market into your warm market by listening to them and building a genuine relationship.
3. Don't just target a company and try to recruit out of it. It can ruin your reputation and it's not professional.
If you would like to connect with me on Facebook, "Like" my page at Ray Higdon Facebook Page
3. How to Use Email to Boost Your Recruiting
Most people have NO clue how to communicate via email to their prospects to actually get them interested in your home business opportunity. In fact, most network marketers do everything to turn OFF their prospects by the email messages they send. Most marketers come off as desperate and create resistance and doubt in the minds of their prospects.
You can recruit using email but there are certain rules you must adhere to. Here are a few:
1. Focus on the prospect, not you or even what excites you.
2. Like on Facebook, look to generate interest BEFORE you blast your link.
3. Know how to get people to check out your opportunity, even if they are already in one AND without turning them off.
Tonight, at 9pm est, I am doing a webinar with MLSP on How to Recruit Through Email. It is a Free webinar that you can register here and attend tonight. You will learn a lot of secrets I have never shared with anyone before and learn exactly how you can run up the leaderboards in your company, win trips, and create envy amongst your fellow network marketers.
If you enjoyed this post please comment and share if you want more content like this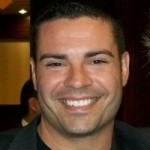 Ray Higdon
Skype: ray.higdon
Email: [email protected]
Work With Me – Numis Network
Image: Stuart Miles / FreeDigitalPhotos.net
Image: federico stevanin / FreeDigitalPhotos.net
PS: If Your Upline Does Not Have a Step-By-Step Blueprint For Success, Check This Out (Unless You Already Have Too Many Leads) – Click Here For Instant Access
If you enjoyed this blog on network marketing recruiting, retweet and comment please