12 Months of No Success to 7 New Reps:
Why You Should Attend Your Homebased Business Events
I love success stories. That is why I shot this video from an event I was at in Tampa this weekend. In fact, it was a lot of fun, I spoke on Saturday on Facebook Prospecting and on Sunday on How to be un-messable. I had a blast as did almost 200 other attendees. However, there was one story, I could NOT let me readers go without hearing…Enter, Judy Flasterstein…
12 Months of Attending Every Weekly Meeting…And Not Generating Even One Check
Judy was trying, hard. She was prospecting daily, inviting people to meetings, trying her hardest to build her homebased business to no avail. After 12 months she had enrolled only one person at a level that didn't even pay her anything. Needless to say, she was frustrated. But she had something that most people lack…a Burning Desire.
After Attending A Special Event, Judy Was Able to Enroll 7 Reps in 6 Weeks!
After a year of falling flat, Judy kept the faith and attended a "University" style weekend training put on by her homebased business. In this university she learned a paint-by-numbers blueprint how anyone could build this business. Then, she did something that most people never do…she actually applied the training. She then went on to enroll 7 reps in the next 6 weeks, 4 of which came on board at the full $500 level. Is this earth shattering money? No, but, to go from 12 months of NO MONEY to 7 reps in 6 weeks is freaking awesome! But, don't take my word for it, watch me interview Judy Below.
If you enjoy this post, please quickly do me a favor and share with others and comment below.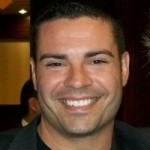 Ray Higdon
(239) 471-4800
[email protected]
Follow Me On Twitter – Southwest Florida Twitter Dude
Friend me on Facebook – Ray Higdon Facebook
Check Out My FB Page – Ray Higdon Fan Page (Free Internet Marketing Resources)
Wanna Work With Me? – Work With Ray Higdon
PS: You can get updates like this and others by entering your name and email in the top right box of my site.
PSS: If Your Upline Does Not Have a Step-By-Step Blueprint For Success, Check This Out (Unless You Already Have Too Many Leads) –

Click Here For Instant Access