Today you will learn 10 tips that I fully believe will improve your life and business.
Feel free to share these and we may just improve the world!
Improve your Life Quotes
"No matter who you are, no matter what you did, no matter where you've come from, you can always change, become a better version of yourself." ― Madonna (Click to Tweet)
"Sometimes life hits you in the head with a brick. Don't lose faith. I'm convinced that the only thing that kept me going was that I loved what I did. You've got to find what you love. And that is as true for your work as it is for your lovers. Your work is going to fill a large part of your life, and the only way to be truly satisfied is to do what you believe is great work. And the only way to do great work is to love what you do. If you haven't found it yet, keep looking. Don't settle. As with all matters of the heart, you'll know when you find it." — Steve Jobs (Click to Tweet)

"And the day came when the risk to remain tight in a bud was more painful than the risk it took to blossom." — Anais Nin (Click to Tweet)

"Believe in yourself and all that you are. Know that there is something inside you that is greater than any obstacle." — Christian D. Larson (Click to Tweet)

My 10 Tips for your Life and Business
Stop being constantly disappointed. Everyday I see on social media and even in my inbox people being disappointed. People are disappointed that they missed a webinar, disappointed their friend or family member rejected their business idea, hell, some people are even exerting energy over their disappointment with the freaking shape of Reese Christmas trees…carrying around an air of being constantly disappointed trains your mind to FIND disappointment. Disappointment means you are addicted to the way you wish things were and not how they actually are. Stop having time to step into the energy of disappointment and find ways to APPRECIATE. Tony Robbins taught me to trade my expectations for appreciations and it was life changing. (one of my best posts ever I am told).
Kids grow up fast, do the things you want to do with them NOW. If you always wanted to take them on a particular trip, take them. I look at my boys who are now 17 and 16 and I remember how little they used to be and although we have a great relationship and they are amazing boys, there are a LOT of things I wish I would have done when they were younger. I don't have regrets but it has me determined to do everything I want to with my newborn daughter Sabrina. Time flies, spend it wisely, especially with your kids and family.
Forgive easier. We are all human and we ALL make mistakes. I've certainly made my fair share. It is never worth holding a grudge as it eats away at parts of you way more than it hurts the person you have a grudge against. Forgive people easier, in the times where you have NOT forgiven them, they could pass away…if that thought leaves you questioning if you should have a grudge then drop it.
Be willing to do the work to build your dream business, the life you love. It is NOT easy and you will probably have to work harder than you have ever dreamed of but it will be worth it. You CAN have the life of your dreams IF you are willing to put in the effort long enough without a whole lot of payoffs in the beginning.
Show gratitude more often. If someone stops their car to let you walk past, THANK them. If someone holds the door open for you, thank them. If your spouse makes you dinner thank them even if they have made you dinner the last 37 years. Showing gratitude never gets old and the more grateful you are, the more things you will train your mind to locate to be grateful about.
Keep showing and telling your significant other how much you love them. Send a random text to them right now and tell them how grateful you are to have them in your life and how sexy and amazing they are. This text, especially if this is something you never do, will probably go over better than buying them some fancy gift. Do SOMETHING daily to show your significant other that you think about them and love them. If you don't have a significant other and want one, take a minute right now to write down all the traits you would want in your perfect person (it is the step I took that led me to Jessica)
Work on your education every single day. There is not one day that goes by that I am not reading a chapter or two in a book and listening to 30-45 minutes minimum of an audio book. This adds up. Doing this for a few days will not matter much but doing this for 15 years will totally change your life.
Don't major in minor things. Yes I believe in understanding politics and I personally love watching football but neither should consume every minute of your day unless that is your actual business and career. Too many people are so distracted by what others are doing that they don't have time to focus on their own home and their own life. Work on YOU more than you spend time criticizing others.
Stop worrying about what others think about you. We are all walking around worrying about what others are thinking about us and afraid to look stupid. Guess what? If someone thinks you are stupid, it really isn't that big of a deal. I have been told that what I was doing was stupid almost my whole life UNTIL we created success of course. Thank god I never listened to them.
You will grossly overestimate what you can do in 90 days but way underestimate what you can do in 5 years. In five years I went from personal foreclosure to a multiple seven figure annual income. I had no idea that was possible but just kept going and not quitting when the going got tough. Keep going and know that you can completely alter your life and the lives of your entire family tree over a few years, not a few months.
Let's Hear from You…
Did you get value from these tips? Were they helpful? Did they get you think? Which one was your favorite? Comment below if you got value and feel free to share
Did This Help You? If so, I would greatly appreciate it if you commented below and shared on Facebook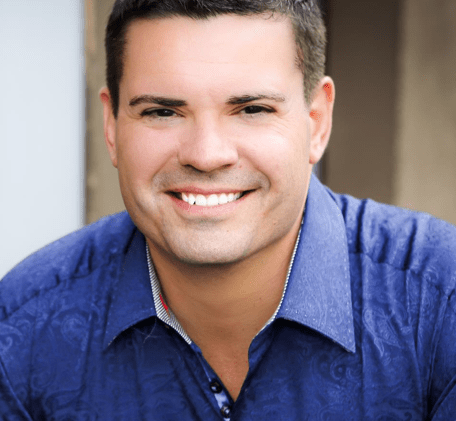 Ray Higdon's Network Marketing Blog
Skype: ray.higdon
Email: [email protected]
Periscope – Ray Higdon on Periscope
Considering Coaching? Check out my Work with Me tab and Survey where we Help People Everyday.
PS: If You Don't have a Team, Haven't Recruited Anyone (or less than 10 people), This is the Course you Should Get – Network Marketing Training Course
If you enjoyed this post on 10 Tips to Improve your Life and Business, retweet and comment please