Have you developed a team and are looking for ways to lead them to success? Check out my top 3 tips for being a successful leader in network marketing.
3 Tips to Be A Successful Leader
Let's talk about some ways to provide your crew with the best leadership. I'll give you a couple things.
1. Be accepting of their level of desire
One, be accepting of their level of desire. Do not think it's your job to push your level of crazy desire onto them, which is what a lot of leaders do and they lose a lot of people that way.
Not everyone will be as into it as you are, and that's OKAY. Just work on meeting your team where they are and supporting them in ways they require.
2. Be an Inspiration By Doing the Things you Wish They Were Doing
Number two, is be an inspiration by doing the things you wish they were doing. A lot of people, they'll do what they should be doing which is recruiting and bringing in customers and then they'll get a few people on their team and all of a sudden they climb up in the lifeguard chair, stop recruiting, stop bringing in customers and start barking orders.
"Hey, you guys, here's what you should be doing today." And then they sit back and stop putting in actual effort.
So never forget that your job is very simple.
Your job is to bring in new customers and to bring in new teammates. Let your team see that and know what they need to do, too. Lead by example.
3. Be Aware of Your Actions (They Think they Will Have To Do That Too)
And lastly, number three is to be aware of your actions because whatever you do for your team, they think they will have to do too.
So if you think that, "I got to train them every day. You know what? I'm going to train them twice a day," then they think that's what they will have to do and they will sabotage their success because they don't want to do that, but will think they have to.
They're chasing kids, doing laundry, they don't have the time to train the team twice a day. And so a lot of… It's much more common to overtrain the team as the leader and them think, "Oh man, I could never be as good as they are," and either keep them as learners or have them sabotage their success because they don't know how to train as well as you do.
So keep those three things in mind if you're a leader in network marketing. It's important to remember your initial role, even if you have a growing team.
Want To Learn More Leadership & Actionable Content?
Rank Makers Live Virtual Experience is almost here!
Want the systems and strategies for building a massive organization? Leading a large team, growing your business while in the "trenches", and managing your life all at once can be an overwhelming task. At Rank Makers Live you'll have the insights to strengthen your leadership abilities so you can enjoy the Top Earner Lifestyle!
Get Your Ticket at RankMakersLive.com
More Resources For You:
How To Attract The Right People To Build Your Network Marketing Team
Why People Will Join You If You Are Brand New
29 Sources of Leads so you never run out of people to talk to again.
Did This Help You? If so, I would greatly appreciate it if you commented below and shared on Facebook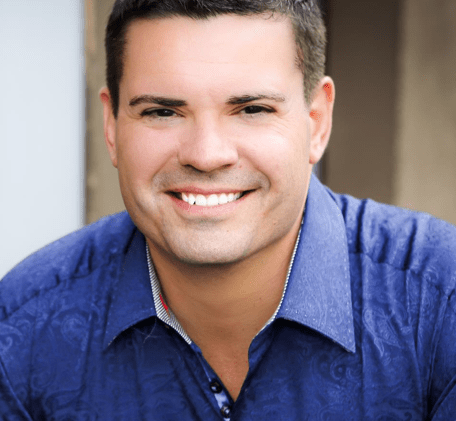 Ray Higdon's Network Marketing Blog
Email: [email protected]
Facebook – Facebook.com/rayhigdonpage
Considering Coaching? Check out my Work with Me tab and Survey where we Help People Everyday.