Motivating a network marketing team is a task that all leaders have to endure, and it's important to do it correctly not to hinder your company's success.
Today I'm sharing a training I did with our Rank Makers, that shifted their outlook on management.
What Many Leaders Do That Ruins The Motivation of Their Team
One of the biggest things that I see a lot of leaders do that destroys the motivation of their organization,  is that they only highlight big and fast success stories.
So if someone comes into the organization and they start making $10,000 a month their first month, it's very tempting to the leader to highlight that and say, "Look guys, this person can do it. What's wrong with you all?"And they may not say it in that way, but that's how it comes across.
So you want to be aware that there are more people turned off by fast success stories than turned on. When you highlight that super successful fast story, people will see that and think, "Oh, well that's not what I did. Well, that wasn't my experience." And they think maybe I'm not a fit for network marketing. Maybe I'm not in the right place here.
So it's important as a leader to remember that the best thing to highlight are slow success stories. Or better yet, slow small success stories. For example, start highlighting people in your organization that have been in for a year and just got their first customer. You're going to uplift the hope of everyone in your organization when doing that.
If you're worried about the super recruiters, just remember that they're not going to watch. They're not going to listen to the story anyway. They're out recruiting so you don't have to worry so much about them.
If you have a culture that is only leader loving, then at some point the rest of the people that aren't yet leaders, they start to think that they aren't in the right place.
"I never get acknowledged. I never get taken care of. I never feel good about being in here. All I hear is fast success stories. All I hear is about my leaders and how they're awesome and what the heck man?"
And there are many leaders that have told us, "I don't have a culture problem, I have a retention problem." And the bottom line is that if you have good culture, you don't have a retention problem. And if you have a retention problem, you have a culture problem. You can't split the two. You can't say my people are all happy, but some of them are, many of them are leaving. That's not how it works.
Culture is where you make people feel good regardless of the level of desire, level of result. And that's what we teach because that's one of the big things that we see happen.
So focus on highlighting the smaller success stories rather than the huge ones, because those create more discouragement than encouragement.
If this training helped you out, and you're looking for even more ways to rank advance – check out Rank Makers.
Do you want to recruit people you don't know?
If you're interested in more coaching on cold calling, check out our Cold Market Recruiting Blueprint!
In the Cold Market Recruiting Blueprint, I share:
What to Say to each type of Cold Market Prospect
How your Tone effects whether they'll say yes or no
My Follow-up System for both short term and long term follow-up
3 things you should always do to prevent you from saying too much
And so much more….
Get The Cold Market Recruiting Blueprint Now
More Resources For You:
How To Attract The Right People To Build Your Network Marketing Team
Why People Will Join You If You Are Brand New
29 Sources of Leads so you never run out of people to talk to again.
Did This Help You? If so, I would greatly appreciate it if you commented below and shared on Facebook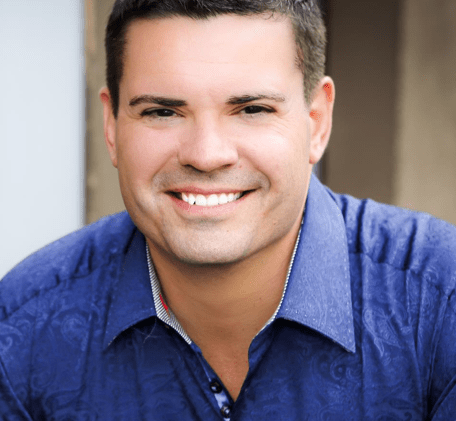 Ray Higdon's Network Marketing Blog
Email: [email protected]
Facebook – Facebook.com/rayhigdonpage
Considering Coaching? Check out my Work with Me tab and Survey where we Help People Everyday.