When running a network marketing business or team, having a daily structured routine helps with production.
But when involved in more than one, it's even more important to nail down your schedule.
Here's some of my tips.
How To Structure Your Day To Grow Your Business' Successfully
For starters, you are absolutely capable and able to run two separate network marketing companies as long as you don't have humongous goals for either.
So if you want to make a couple bucks, maybe a couple thousand bucks, you can build two at a time as it's not that big a deal.
But if you want to get to $100,000 a year, and you don't have a huge following, you're going to have to work much harder at it.
It is just very unlikely to make a lot of money when building two at a time. Now, if you want to make a couple $100 bucks, game on, you should be able to do that. It's not that big a deal.
But if you want make 10, 20, 50, $100,000 a month, then you need to pick one and focus all your energy on it.
How I Became A Top Earner
There were three things that I did to become a number one income earner in the network marketing company that I was a part of.
One, I had read a book called Go For No which explained to go for 20 no's a day from prospects. And that clicked for me and I went and did that.
Every single day.
Now, I have been highly trained more than most people around persuasion sales. At one point in time, I was 22 days a month on the road. Vegas, Chicago, Phoenix, Miami, L.A., selling a $7,000 real estate education system in a 90 minute pitch to a cold audience that we bought lunch or dinner for.
So I've been to some intense sales training.
Even with all that, to me, going for no makes a lot of sense.
Number two, I did a video a day.
And you know why I did that? Because firstly, I hated prospecting. It sucks. Sucks. I hated prospecting.
I did it because I had to, but I did a video a day because I believed in a day people would start reaching out to me.
And about three years into doing a video a day, I was generating over 3,000 leads a month without ads.
I just had so many videos everywhere on YouTube, Facebook, Twitter, everywhere I could to get myself out there.
So that helped me a lot.
And lastly, number three, is I invested in self development.
And sometimes that looks weird. Sometimes I'm reading weird books just because it's helping me get stronger and closer to myself.
For example, right now I'm on a Plato kick. So I'm reading the Apology, Socrates and Plato, which is just awesome.
It's just a different kind of development. It makes your brain think a little differently.
And so, these are the three things that got me to number one income earner.
So to sum up how to have a successful daily structure as a network marketer – if you don't have humongous goals and you want to build in two different companies, then you would just split this in half.
But if you want to be the best, and make the most money, then focus on one and try some of the things that worked for me.
It's helped me get where I am today in my business, and grow immensely within myself.
Are you struggling with awkward conversations?
Get The Proven Guide To Grow Your Network Marketing Business Mini Book
Inside, you'll find everything you need to get you started on the right path (rather than struggle through the "awkward" conversations, silly accidents, and spammy messages that so many network marketers fall victim to).
More Resources For You:
How To Attract The Right People To Build Your Network Marketing Team
Why People Will Join You If You Are Brand New
29 Sources of Leads so you never run out of people to talk to again.
Did This Help You? If so, I would greatly appreciate it if you commented below and shared on Facebook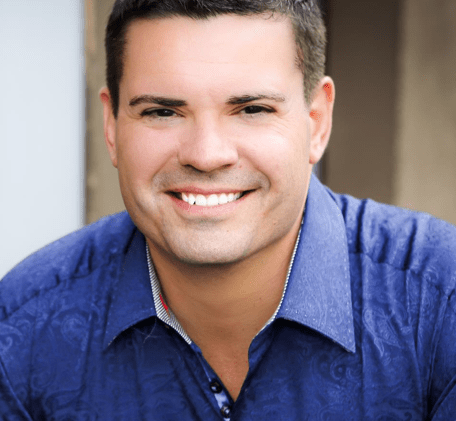 Ray Higdon's Network Marketing Blog
Email: RayLHigdon@RayHigdon.com
Facebook – Facebook.com/rayhigdonpage
Considering Coaching? Check out my Work with Me tab and Survey where we Help People Everyday.