This year has been different for every business owner, but everyone had to pivot their marketing in some way during these times.
Today I'm sharing some best ways to adjust your marketing during 2020.
How To Adjust Your Marketing During These Crazy Times
There's two ways I like to advise network marketers to adjust their marketing during 2020.
Number one, and if you've followed me for a while you may know what it is, and I'm going to give you some advice around it,  Facebook Lives. 
Facebook lives. I can't comprehend being alive in this day and age, owning any kind of business and not doing Facebook lives. I can't comprehend. It doesn't make sense.
Now if you have a very different niche or something that they just don't go on Facebook, OK, fine. But maybe Instagram live or TikTok may work for you.
But Facebook lives are just so powerful and even people that aren't the greatest of social media people can get a lot of people, a lot is relative, but can get three people, five people, 10 people watching their Facebook lives.
But, one of the things that people are asking is, "What the hell do I talk about?"
Well, I'll tell you what I would suggest. Number one, positivity and helpfulness. I would try to relate it to what's going on currently in the world.
Now, I know that may sound strange because I'm saying positive and helpful but also related to the crisis? So for example, today, I did a live with a teacher that shared some strategies on what activities you could be doing for your kid. You got these kids at home, what the heck can we do with them? How can we actually help them out and teach them stuff? So that's one example.
And  when they reach out for the kid's activity kits cutout, I would say, "Hey listen, I don't know if you're looking or not, but because a lot of people are, but I actually make extra money from home on social media. I'm happy to send you the cutouts and I'll send them over to you here shortly. But let me know if you have any interest at all in making some extra money from home."
So Facebook Lives are number one, and they're super valueable.
Now number two – this one is a bit bolder. And I'm talking about curiosity posts. 
But I'm going to suggest it in a very particular way. So a curiosity posts is something that raises curiosity. Imagine that, right?
Here's what a curiosity doesn't have. It does not have a company name. It does not have a call to action, whereas a Facebook Live does. So they're a little different.
Here's an example of a curiosity post, "So I'm so proud of my girl Lisa, who was working as a waitress at Applebee's who joined our home business and just made an extra 50 bucks. Way to go, girl. So proud of my girl, Lisa, who was a waitress at Applebee's, joined her home business, made an extra 50 bucks, way to go, girl."
And I would start small, only mentioning $50-$150 wins. Because people do believe they can make an additional few dollars a month, but they do not believe they can make $10K monthly. So don't go that far.
So I would not say, "Wow, I can't believe it. My buddy, Bill, just made an extra 10 grand from home. Way to go, Bill." Even if it's true, doesn't mean they'll believe it. So I wouldn't do that. I would be talking 50 bucks, a 75 bucks, 100 bucks, 150, I probably wouldn't go above 150 bucks. I would stay in that range.
"So proud of my girl, Linda, a waitress at Applebee's. Join her home business. Made an extra 50 bucks tonight. Reach out to me for more information."
Getting people curious in what you're doing will open up so many more doors for you and your business.
Try these two things to adjust your marketing during quarantine and let me know how it goes for you.
Feel free to share with anyone who needs to hear this.
Are you struggling with awkward conversations?
Get The Proven Guide To Grow Your Network Marketing Business Mini Book
Inside, you'll find everything you need to get you started on the right path (rather than struggle through the "awkward" conversations, silly accidents, and spammy messages that so many network marketers fall victim to).
More Resources For You:
How To Attract The Right People To Build Your Network Marketing Team
Why People Will Join You If You Are Brand New
29 Sources of Leads so you never run out of people to talk to again.
Did This Help You? If so, I would greatly appreciate it if you commented below and shared on Facebook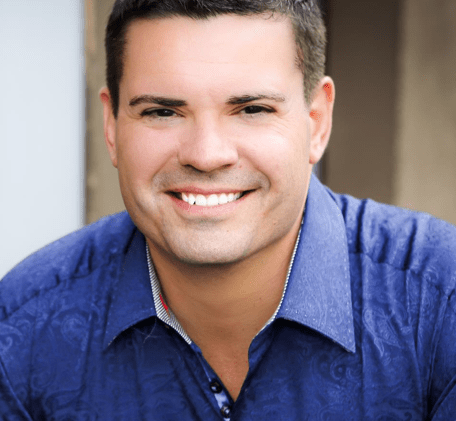 Ray Higdon's Network Marketing Blog
Email: [email protected]
Facebook – Facebook.com/rayhigdonpage
Considering Coaching? Check out my Work with Me tab and Survey where we Help People Everyday.