Wanna know how to provide value when selling health & wellness products specifically?
Here are some of my tips on best practices and ways you can grow.
How To Provide Value When Selling Health & Wellness Products
Let me give you a few suggestions on social media marketing and selling in the health & wellness field.
***You may be concerned and it is true that there is an increased sensitivity to talking about the immune system, virus and the coronavirus. Which you should NOT be using the words virus, coronavirus, or pandemic when marketing your health and wellness product. For more details on The FTC regulations regarding this, check out this blog post I did on the FTC here. ***
One, think about who are you trying to sell to, and what do they struggle with, what do they want?
Take whatever the benefit of your product is and break down education that would help with that problem.
So let's say that you have CBD and your CBD really helps people that struggle with sleeping. Instead of market the thing you have for sale, if you take what the thing you have for sale solves and you build education around that problem that it solves, you could do a Facebook live on four strategies for better sleep.
Now, who's going to watch that? Someone who just sleeps like a baby and has no problems, or someone who actually struggles with sleep?
Someone who struggles with sleep. All right, that makes sense, doesn't it? And so if you think about, what problem does my product solve?
And for you to be a good marketer in almost every situation. I mean, yes there are knickknacks and hobnobs and things that you can just market and people purchase, right?
But in most marketing scenarios, you need to think about the two-step process.
One, you're doing something to attract people to you that are looking to solve a problem that your product can help solve. And you do that so that you can have a conversation with them.
So if I had CBD and it helped people sleep better than I could do lives all day long about sleeping suggestions.
Like:
What foods to avoid?
What are the ways you can position your pillows to sleep better?
What are some practices to help you with your sleep or help you with meditation?
And only people that struggle with sleeping are going to tune into that.
And then when they tune into it, I'm going to have a call to action that is not a pitch for buying my product.
But for a very compelling and persuasive thing that's really going to help them.
"Here are my 14 guaranteed steps that will improve your sleep. Reach out to me for this free guide."
And so getting them to do that sort of thing.
Same with let's say your CBD helped with back pain. Let's say that your keto helped with mental clarity. Let's say that your shake helped with weight loss. Or your exercise program helped with getting rid of muffin top. Whatever, right.
Take that thing that your product helps with, dive into that problem and locate resources and education and strategies and tactics and suggestions on helping with that problem.
You'll attract people with that problem, then you'll have a conversation, and be able to connect with them.
Are you in Health and Wellness?
If so, you'll love this.
Here I share my very best scripts to attract more people to you that want to get more info or purchase your Health and Wellness related products  – Higdongroup.com/wellnessbiz
More Resources For You:
How To Attract The Right People To Build Your Network Marketing Team
Why People Will Join You If You Are Brand New
29 Sources of Leads so you never run out of people to talk to again.
Did This Help You? If so, I would greatly appreciate it if you commented below and shared on Facebook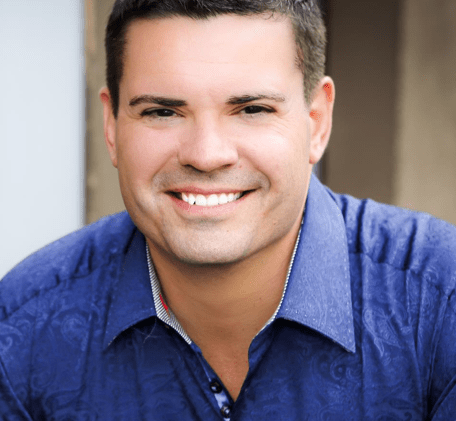 Ray Higdon's Network Marketing Blog
Email: [email protected]
Facebook – Facebook.com/rayhigdonpage
Considering Coaching? Check out my Work with Me tab and Survey where we Help People Everyday.