Wondering how to have a happy marriage all while running your business?
Today Jess and I are breaking down some of our top tips.
Happy Marriage, Happy Life – Tips for Achieving Marital Bliss As An Entrepreneur
Too often Jess & I have scenarios, like many other couples, when we don't say anything about the way we feel and it builds up and up, until one day we explode and say some things we don't want to.
This is so, so common. And while managing a business, having a blissful marriage can seem difficult, so we're going to share some tips.
Communicate
First, communicate.
It's important to get uncomfortable with your marriage as well as with your business.
So, sometimes you have to have those uncomfortable conversations that you don't want to have, rather than shy away from them.
It's the same thing in business. We have to get uncomfortable in both good and bad scenarios or it could just fester and get worse, and worse and worse.
This is really important because resentment only grows. And just like Tony Robbins says, "Kill the monster while it's a baby." And so, have that uncomfortable conversation as soon as you can.
And we go into some of our own communication issues on our podcast, Meet the Higdons.
Remember The Little Things
Next is remember the little things.
We talk about this all the time, but the little things are very important and meaningful.
Also remember, if you're the one who is always right, someone else is always wrong. So let's put that into perspective and work to compromise and understand each other.
You're Each 100% Responsible
And lastly, you're each one hundred percent responsible for the successes and failures within the marriage. So that you're in it as a team.
We've fought about all kinds of things – money, parenting, work goals, family. The list goes on and on, but it's been disagreements that we've had that every couple goes through, and if you have an honest relationship, it's not perfect all the time.
But the key is that you respectfully disagree and you always forgive the other person and let them know that you do forgive them.
"A happy marriage is about three things, memories of togetherness, forgiveness of mistakes and a promise to never give up on each other." 
Come learn proven strategies from the TOP Sales and Social Media Marketing Minds in the world that will guarantee you get RESULTS and Rank Advance!
Secure your deposit NOW to gain access to our private attendee only group, where we're hosting WEEKLY exclusive training, behind the scenes sneak-peeks, and weekly prize and ticket upgrade giveaways from now up until the event kicks off in October!
Get Your Ticket Here – RankMakersLive.com
Be sure to let us know what you think of this training in the comments below!
More Resources For You:
How To Attract The Right People To Build Your Network Marketing Team
Why People Will Join You If You Are Brand New
29 Sources of Leads so you never run out of people to talk to again.
Did This Help You? If so, I would greatly appreciate it if you commented below and shared on Facebook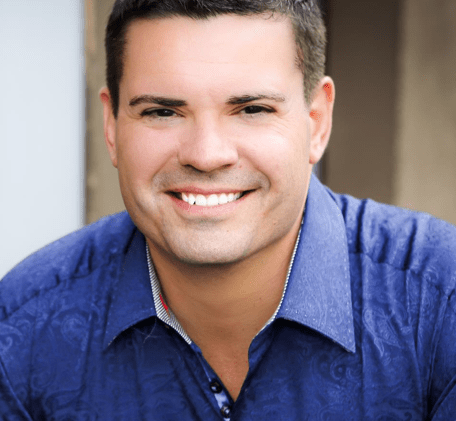 Ray Higdon's Network Marketing Blog
Email: [email protected]
Facebook – Facebook.com/rayhigdonpage
Considering Coaching? Check out my Work with Me tab and Survey where we Help People Everyday.