Having a growth mindset is crucial in network marketing in order to succeed, and something we touch a lot on in Rank Makers.
Here's some of my tips on improving you mindset.
The Key To Improving Your Mindset
Over the years I've invested a lot in mindset trainings, coaches, and anything else that will help me change my view on growing and overcoming obstacles, which I now all teach in Rank Makers for you guys.
There's a few I like, but one that many Rank Makers has claimed to help them is The Power Mind course we created several years ago.
And otherwise, I find books to be really great resources for developing a growth mindset.
My Top 3 Favorites are:
Atlas Shrugged
How To Get Rich
War of Art (NOT Art of War)
The reason Atlas Shrugged was impactful to me is because I always used to be the person who would look for how to get something for free, and this book made me greatly better appreciate intellectual property and the energy of men and women that put their efforts into creating something and honoring of producers. So after I read that book, I have not (and will not) watch a pirated movie. And it definitely raised my vibration of how I think.
Now, How To Get Rich is deceiving because of the title. When you think about growth mindset, you don't want to be thinking about getting rich quick, you want it to be a lifestyle and impactful decision. BUT this book, a mega popular one nontheless, goes into detail about different levels of income and what they all actually mean. His take, and I'm not saying I agree with it 100%, but I respect that this is one person's perspective, and he goes into how he got out of debt and was worth $900 million at one point. So it's a really eye opening book.
And lastly, War of Art by Steven Pressfield (different from the famous book Art of War) is an incredible book that will really help anybody trying to accomplish something new. It teaches how  to show up more powerfully to fight through the resistance and do the work. I actually got the chance to interview Steven and he's incredible, and the book is life changing.
So check those out, check out the course The Power Mind and come by Rank Makers for all of the mindset trainings. And remember, it's one thing to do the trainings and work on your mindset, but don't spend too much time on the actual work.
Instead go out there and do it. Check out Rank Makers for more trainings like this one.
—
Are you struggling with awkward conversations?
Get The Proven Guide To Grow Your Network Marketing Business Mini Book
Inside, you'll find everything you need to get you started on the right path (rather than struggle through the "awkward" conversations, silly accidents, and spammy messages that so many network marketers fall victim to).
More Resources For You:
How To Attract The Right People To Build Your Network Marketing Team
Why People Will Join You If You Are Brand New
29 Sources of Leads so you never run out of people to talk to again.
Did This Help You? If so, I would greatly appreciate it if you commented below and shared on Facebook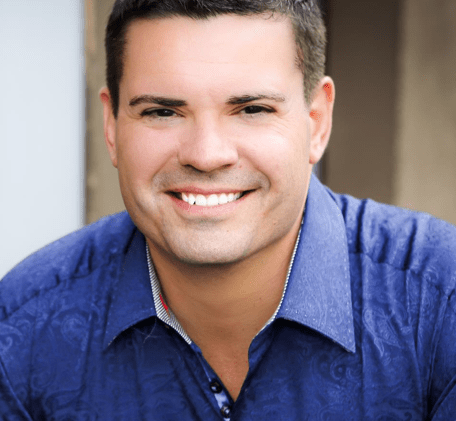 Ray Higdon's Network Marketing Blog
Email: [email protected]
Facebook – Facebook.com/rayhigdonpage
Considering Coaching? Check out my Work with Me tab and Survey where we Help People Everyday.