Want to generate and recruit more online MLM leads? This will help you with what we have done to generate over 38,000 leads and recruit hundreds using the Internet.
If you aren't generating any MLM leads right now, it's OK, let me help you do just that.
Two Quick Things
1. We have actually generated over 100,000 online MLM leads since late 2009 but in the video I share the one method I have used to generate 38,000 MLM leads using the Internet.
2. The exact phrase I teach in the video below is what I taught my buddy and his insurance call room that had them go from $12,000 in weekly sales to $40,000 in weekly sales. This stuff works.
The Biggest Obstacle with MLM Leads
There is a big obstacle with online MLM leads and that is RESISTANCE. Typically when you get on the phone with a lead from the Internet, especially if you bought the lead or it was generated in a way that isn't branded to you, they don't know who you are, think you are just selling something and have massive resistance to listening to you.
I do prefer leads that have come in through something branded to me but that does take some time to setup and create. We have recruited A LOT of people through non-branded strategies too though but I believe part of it is due to how we talk to those leads on the phone.
IF you are interested in generating online MLM leads or you are already generating online leads but just aren't closing very many of them, the below video will help!
Video: Online Lead Generation and Recruiting
Was that helpful? IF you have ever called a lead back and gotten resistance, try the above approach out on your next set of calls. If you aren't generating any leads, well, you should be. Building your email list and lead generation is one of the biggest returns on time you can ever do in any business.
Comment below if you like this approach and are excited to try it out!
If you enjoyed this post please comment and share if you want more content like this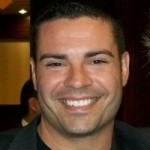 Ray Higdon
Skype: ray.higdon
Email: [email protected]
Considering Coaching? Check out my Work with Me tab and Survey where we Help People Everyday.
PS: If Your Upline Does Not Have a Step-By-Step Blueprint For ONLINE Marketing Success, Check This Out (Unless You Already Have Too Many Leads) – Click Here For Instant Access
If you enjoyed this post on How to Follow up with Online MLM Leads, retweet and comment please