Getting eyes on your products and services but can't seem to close?
Here are three hot tips you need to know when closing a sale.
Closing A Sale With These 3 Hot Tips
For those who seem to be able to get people to see the product or service, but just can't get them to close, here are a few of my tips.
First, a lot of people focus on "what it is", and it's instead important to focus on "what it does".
For example, I have a lot of friends in the ketone market, so when selling they should educate people on what ketones do such as – bring mental clarify, burn fat, more energy.
There is a small percentage of humanity that is just looking for ketones, right? BUT there's a humongous amount of people looking for more mental clarity, less fat, more energy.
So when you're selling anything, you want to think about what it does rather than what it is.
[mashtweet tweet="When you're selling anything, you want to think about what it does rather than what it is." text="When you're selling anything, you want to think about what it does rather than what it is." username="rayhigdon"]
Shift marketing over to what it does. 'What it does' is what actually sells stuff.
Second, tell stories. You've heard me say it before. Facts tell, stories sell.
For example, if I'm marketing a weight product, I'm going to have some stories to tell people I'm talking to so they will want to buy it too.
I'm likely not going to say, "it's got amino acids in it" because that's not relatable. But what I will do is tell them a story.
I'm going to say, " I got this new protein powder, and my friend Sally started taking it, and she lost a few pounds. She's feeling fantastic."
Or, "my friend Tina started taking it, and her husband actually complimented her for the first time in years."
Something along those lines. So stories are important when selling. Have several, and remember to tell them to your prospects.
Third, is to be busy. And you may be thinking that sounds counterintuitive, but people are attracted to people that are busy.
A lot of times people that suck at sales, are helpful. You have heard it millions of times – "If you need me to place that order for you, I'm happy to. If you need me to help you get another one of those things, I'll help you do it. I can take your credit card if you'd like."
Those people are helpful. But helpful is not very powerful in sales arena.
Now it's powerful after the sales arena to be helpful, but when actually making the sale, being helpful will not get you nearly as much as being busy.
Or pretending to be busy even if you're not.
For example, let's say I'm speaking with someone and I say, "Hey, I got this great product. My friend Tina started doing it, and she's loving it. She's feeling fantastic. Her husband complimented her. If you're open to take a look at this thing, I'll send you over a little video."
Then I send them the video and follow up a few days later. I say "Hey, did you get a chance to watch that video?"
And let's say they respond back with, "Yeah, I'll get to it at some point."
My "being busy" response will usually sound something like this – "Oh, totally cool. Tell you what, I'm following up with three customers today. These people are so fired up. It totally changed their life. But yes, sure,  I'll reach back out to you in the next couple weeks."
And a lot of times when I respond this way, they see that as the fear of missing out because I'm not available to answer every single question they have.
But, if you do answer all of their questions and are too helpful, they don't feel like they're missing anything.
If you had all the time in the world to spend with them and answer their dumb questions, then how good could the product be? How good could it be if you're not busy at all?
So being busier than you are helpful will actually get more sales.
Come learn proven strategies from the TOP Sales and Social Media Marketing Minds in the world that will guarantee you get RESULTS and Rank Advance!
PRICE GOES UP THIS FRIDAY!
Secure your deposit NOW to gain access to our private attendee only group, where we're hosting WEEKLY exclusive training, behind the scenes sneak-peeks, and weekly prize and ticket upgrade giveaways from now up until the event kicks off in October!
Seats are extremely limited and this event will sell out.
Get Your Ticket Here – RankMakersLive.com
---
More Resources For You:
How To Attract The Right People To Build Your Network Marketing Team
Why People Will Join You If You Are Brand New
29 Sources of Leads so you never run out of people to talk to again.
Did This Help You? If so, I would greatly appreciate it if you commented below and shared on Facebook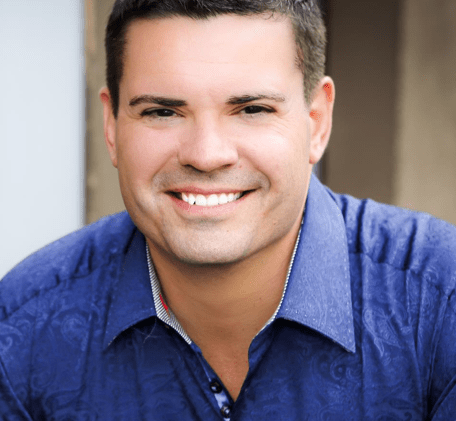 Ray Higdon's Network Marketing Blog
Email: [email protected]
Facebook – Facebook.com/rayhigdonpage
Considering Coaching? Check out my Work with Me tab and Survey where we Help People Everyday.
If you enjoyed this post about Closing A Sale With These Three Hot Tips, retweet and comment please