It can be tough to figure out your own brand especially if you sell several different products.
Here are some of my business branding tips…
My Top Tips On Branding Your Business
Before diving into branding tips, you have to remember that social media did alter the reality of branding, in that you can actually talk directly to your people and create a brand for yourself.
So for someone who maybe is balancing trying to sell two products, social media gives you the opportunity to talk about more than one thing. But, my suggestion would be – keep one thing your main thing, and then you can always talk about other things on the side.
So if I wanted the main thing to be a photographer, I would talk about suggestions for photography, what to do before you hire a photographer, etc.
And then at the end say, "By the way, some of you struggle with energy. It doesn't have anything to do with photography, but reach out to me if you want some more energy. I just started this stuff and it's amazing. It's crazy." You could do that, and have some flexibility. But make it authentic and your own.
The biggest thing that people need to hear around branding is to stop overthinking because some spend years trying to come up with their target market, their niche, their perfect logo, their brand mark, and all this stuff – which is so costly and wastes so much time.
My advice is to run forward as fast as you possibly can toward one thing and you'll learn. You'll learn that the one thing wasn't right, and then you go full force towards something else. Or it will work out in your favor.
Brand yourself by having one main thing, and other smaller things on the side.
Want to build your brand on social media and duplicate like a boss?  Grab our Branding & Duplication Playbook. This our course dedicated to get you MASSIVE duplication.
Get it for a steal here – Branding and Duplication Playbook
More Resources For You:
How To Attract The Right People To Build Your Network Marketing Team
Why People Will Join You If You Are Brand New
29 Sources of Leads so you never run out of people to talk to again.
Did This Help You? If so, I would greatly appreciate it if you commented below and shared on Facebook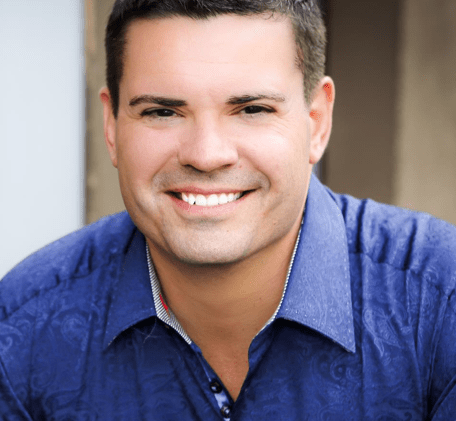 Ray Higdon's Network Marketing Blog
Email: [email protected]
Facebook – Facebook.com/rayhigdonpage
Considering Coaching? Check out my Work with Me tab and Survey where we Help People Everyday.