4 Traits of Top MLM Leaders
Who should read this post about traits of top MLM leaders? Anyone who wants to become one or become a better one. You should be focused on becoming a leader even if you have not yet sponsored your first person. Only when you focus on the future you will you become more attractive to those around you, especially your prospects.
I studied MLM leaders in all different companies to determine how I wanted to define my leadership skills. I am constantly improving on and learning more to refine my leadership skills so it is a never ending growing process. Do not get to some point in your org chart and think you are done learning, that should never happen, you can always get better (present company included!).
Trait 1: Leadership vs. Management
This is a big one. Here is what an MLM manager says: "My team is not duplicating", or "I cannot get my team to do anything". These are perhaps the most common phrases uttered by those in network marketing that have the ability to recruit but do not understand the difference of leadership vs management.
Leadership is doing all the things you want your team to be doing without the addition to the outcome that they will actually do the steps. It is most certainly desiring success for all you encounter but being vaccinated against the threat of allowing the lack of actions or motivation of others to take you out of your game. Leaders focus on those that are worthy of their time, while also utilizing their time in the highest and best use, which, does NOT include complaining about their team. The best thing a leader can do for their team is continue to have success, this motivates the right teammates by showing them how it is done and that it is possible.
Trait 2: Leadership Building
I remember reading a book by Jack Welch called Straight from the Gut. In the book he talks about the importance of differentiating between your A team employees and the rest of the group. We all want our teammates to have success but some are NOT going to be hungry enough to take the steps suggested to start building their business while others are. Leaders will focus their time on building other leaders. I like what my friend Erwin says, "Leadership is having the ability to leave an area or take time off and have the group continue to perform based on the other leaders in place". Focus your efforts on leadership building, year after year, and you will have an unstoppable army that continues to grow.
Trait 3: Create Persons of Influence
Leaders create other leaders, not followers. If the only thing you do as a leader is tell your team to promote you, then you have created a following but will fail to create and develop persons of influence. The ideal scenario is to help your teammates increase their influence and leadership skills so they are able to do the same and so on and so forth. Network Marketing is meant to be an incubation area for leadership, not a cult where we all follow one person.
Trait 4: Top MLM Leaders Also Possess Leadership in Business
Don't limit yourself to just reading MLM specific books, understanding leadership in business is a powerful way to lead your group. One of the most influential books I have recently read is the Steve Jobs biography . Reading these types of books to learn smarter leadership in business will only help you when trying to recruit business professionals and teaching your team to do as you do. The top MLM leaders I have talked with in this industry have been some of the smartest business professionals I have ever met, become one yourself.
Quick List for How to Become a Leader
1. Have the reading habits of a leader. If you refuse to read, at least listen to audio books. On a daily basis, work on becoming better. This is one of the most critical leadership attributes.
2. Expect the best of people. Never utter diminishing words about your team to anyone, including yourself. This post may help with this – Expect Greatness
3. Change your entourage. Surround yourself with people that have the leaders skills you want to possess. This simple shift in who you hang out with and learn from can be the biggest change you can ever make. You cannot hang with great leaders for an extended period of time and fail to become one.
If you enjoyed this post please comment and share if you want more content like this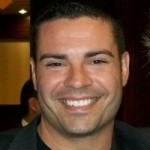 Ray Higdon
Skype: ray.higdon
Email: [email protected]
Work With Me – Numis Network
Image: photostock / FreeDigitalPhotos.net
PS: If Your Upline Does Not Have a Step-By-Step Blueprint For Success, Check This Out (Unless You Already Have Too Many Leads) – Click Here For Instant Access
If you enjoyed this MLM blog on how to become a leader, retweet and comment please